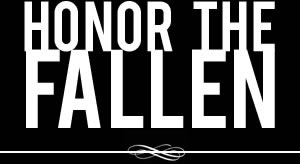 Honoring those who fought and died in Operation Enduring Freedom, Operation Iraqi Freedom and Operation New Dawn
Search Our Database
Army Sgt. Jordan M. Shay
Died September 3, 2009 Serving During Operation Iraqi Freedom
---
22, of Salisbury, Mass.; assigned to the 5th Battalion, 20th Infantry Regiment, 3rd Stryker Brigade Combat Team, 2nd Infantry Division, Fort Lewis, Wash.; died Sept. 3 in Baqubah, Iraq, of injuries sustained in a vehicle rollover. Also killed was Army Staff Sgt. Todd W. Selge.
---
Regularly blogged about his time in Iraq
The Associated Press
Jordan Shay had a gift for writing.
The 22-year-old from Salisbury, Mass., decided this year to chronicle his military service through a blog, "Through Amber Lenses."
About a week after posting his last blog, Shay died Sept. 3 in Baqubah, Iraq, when the vehicle he was in rolled over. He was stationed at Fort Lewis, Wash.
In his last post, Shay wrote about leaving the secure Iraqi police station for a brief, unauthorized visit into the Iraqi village with other soldiers.
"Crossing a small lot with a few scattered cars and trash piles, a pack of four or five dogs picked up our scent and barked to alert the area to our presence. We held up at the far side of the lot. ... A group of kids had been playing around in the street, but had scattered as soon as we left the station. In previous years, that was a bad sign. Kids scattered and plugged their ears before roadside bombs detonated."
The visit, though, seemed to make citizens feel more comfortable about the American military presence. It was a way of "showing that we're there to be friendly and help the Iraqis, and proving we're not afraid to wander the streets," Shay wrote.
The 2005 Amesbury (Mass.) High School graduate is survived by his mother, Holly Shay, and girlfriend, Kelsey Chandonnet.