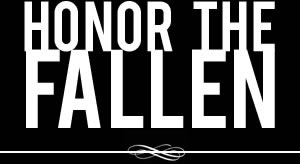 Honoring those who fought and died in Operation Enduring Freedom, Operation Iraqi Freedom and Operation New Dawn
Search Our Database
Army Sgt. Joseph D. Hunt
Died August 22, 2005 Serving During Operation Iraqi Freedom
---
27, of Sweetwater, Tenn.; assigned to the 3rd Squadron, 278th Armored Cavalry Regiment, Tennessee National Guard, Sparta, Tenn., killed Aug. 22 when an improvised explosive device detonated near his Humvee during patrol operations in Samarra, Iraq.
---
Hunt showed photos of kids he worked with
The Associated Press
During a visit home in July, Joseph D. Hunt told stories about the Iraqi people and showed his family photographs of children he was working with.
"He was proud of what he was doing," said uncle Brian Cantrell. "He felt like he was accomplishing something."
Hunt, 27, of Sweetwater, Tenn., was killed Aug. 22 by a roadside bomb in Samarra, Iraq. He was based at Sparta.
Cantrell described his nephew as a "country boy" whose biggest joys in life were his two young sons, 5-year-old Caleb and 3-year-old Joshua.
"Sweetwater is a small town, and around here being a country boy isn't a bad thing to be," Cantrell said. "The No. 1 thing on his mind was to be a great father."
Even in their grief, Hunt's family asked to send a message to his team members in Iraq: "We know that you mourn our loss of Joey as much as we do.
There was not much that surpassed Joey's bond and commitment to you guys," it said. "We pray that you hold true, stay safe, be strong. You have not and will not be forgotten."
Cantrell said his nephew's children offered hope through the tears: "As we watch these little boys grow up, they are the very image of their father."