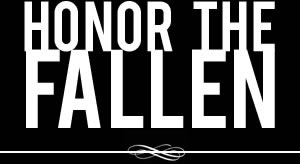 Honoring those who fought and died in Operation Enduring Freedom, Operation Iraqi Freedom and Operation New Dawn
Search Our Database
Army Sgt. Joseph M. Nolan
Died November 18, 2004 Serving During Operation Iraqi Freedom
---
27, of Philadelphia; assigned to the 312th Military Intelligence Battalion, 1st Cavalry Division, Fort Hood, Texas; killed Nov. 18 when an improvised explosive device detonated near his up-armored Humvee while his unit was on patrol in Fallujah, Iraq.
---
Waterbury native killed in Iraq
By Matt Apuzzo
Associated Press
HARTFORD, Conn. — A military intelligence expert born in Waterbury was killed Nov. 18 in Fallujah when his vehicle was struck by an explosive device, military officials announced Wednesday.
Sgt. Joseph Michael Nolan, 27, was born in Waterbury and graduated from Wolcott High School, where he played football, said his uncle, John Nolan. He was one of three children.
Funeral arrangements have not been set, the military said, but Nolan's uncle said he will be buried in Waterbury, next to his mother who died 12 years ago.
From Connecticut, Nolan moved to Philadelphia to attend St. Joseph's University, his uncle said. Joseph was known to family members as "Joey" because his father is also named Joseph. A linguist, he began reading military books at age 10 and was fascinated with international affairs.
"He speaks Arabic," John Nolan said. "The Army sent him to school for year and a half."
Brian Cleary, a longtime friend, told the Republican-American of Waterbury he remembered taking a trip to New York with Nolan before he left to Iraq. He had a successful conversation with an Arabic speaker, he remembered.
"'I can't believe it works,"' Cleary recalled him saying.
"You're dealing with somebody who had an unbelievable impact on people," Cleary told the newspaper.
Nolan was assigned to the 312th Military Intelligence Battalion, 1st Cavalry Division, based out of Fort Hood, Texas, the governor's office and family said.
Rell ordered state flags to fly at half-staff until Nolan's burial.
"I extend my deepest sympathies to the family and friends of Sgt. Nolan," Rell said in a statement. "As we prepare to mark this most American of holidays, I ask everyone to pause and offer a special word of Thanksgiving for the men and women who risk their lives to guarantee our freedoms."
Nolan's father, an ex-Marine, and his brother and sister were gathering in Philadelphia on Wednesday, John Nolan said.
He said family members had been traveling in Rome when the explosion happened.
"It took some time to notify the next of kin," said Lt. Col. John Whitford, a spokesman for the Connecticut National Guard. "They were out of country on vacation and the notification took a little bit."
Nolan was the 19th person with Connecticut ties to be killed in Iraq or Afghanistan since March 2002.