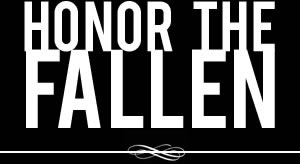 Honoring those who fought and died in Operation Enduring Freedom, Operation Iraqi Freedom and Operation New Dawn
Search Our Database
Army Sgt. Joshua A. Johnson
Died January 25, 2006 Serving During Operation Iraqi Freedom
---
24, of Richford, Vt.; assigned to the 3rd Battalion, 172nd Infantry Regiment (Mountain), Vermont Army National Guard, Jericho, Vt.; killed Jan. 25, when a rocket-propelled grenade struck his vehicle during combat operations in Ramadi, Iraq.
* * * * *
Richford man killed by rocket propelled grenade in Iraq
By David Gram
Associated Press
COLCHESTER, Vt. — Sgt. Joshua Allen Johnson, 24, of Richford, died in surgery in Iraq on Wednesday, about six hours after being injured while riding in an armored Humvee just west of Ramadi, National Guard officials said Thursday.
Johnson was in the right front seat of the vehicle, wearing armor, when a rocket-propelled grenade smashed through the windshield in front of him.
"It's hard for a small state, particularly here in Vermont, where we're all family. We all know each other," said Maj. Gen. Martha Rainville, commander of the Vermont National Guard, at a news conference announcing the death.
Johnson, a graduate of Richford Junior-Senior High School, lived in Richford with his grandparents Phyllis and Harold Johnson. Officials identified Johnson's mother and stepfather as Laura and Kevin Royea.
"We are very proud of his service. He joined the Army to make something of his life and worked really hard to become a sergeant," Johnson's family said in a statement released by the Guard. "He loved his family and always put others before himself. He was so strong - the bravest person - (and) never said anything to make us worry."
Patrick Murphy who teaches art at the high school and was one of Johnson's favorite teachers, recalled the 1999 graduate as "a quiet student. He worked very hard for everything he got. Things didn't necessarily always come easy for him.
"He was his own person," Murphy added. "He didn't run with the crowd. He had his friends. He was very patient, a humble young man. Nothing ever bothered him."
When Johnson was home on leave, he would come by the school and visit, Murphy said. He said military service "really raised him to a higher level. He was really proud of that, belonging to something so important."
Johnson was deployed a year ago with Task Force Saber. He was due home on leave next month and was to return for good during the summer. Johnson formerly was a member of the active duty Army where he served from 2001 to 2003 before joining the Vermont Guard. He worked for Century Arms in Franklin County.
The death is the 20th in Iraq of an American serviceman with ties to Vermont. A 21st Vermonter died of natural causes in Kuwait while training to go to Iraq.
Rainville said she did not believe members of the Vermont Guard were in particular danger. She said she had recently visited the area where they are serving and suggested the troops could be rotated elsewhere.
"They told me with a strong voice that they would not want to be transferred," she said. The soldiers told her they were getting to know the area and the people living there and felt they would be at higher risk if they were moved to a new area.
"They're getting intelligence from the local Iraqis, which is a huge step forward for them," Rainville said.
Johnson served in the same company as 1st Lt. Mark H. Dooley, who was killed Sept. 19, 2005, when a Humvee he was riding in was destroyed by a roadside bomb in Ramadi.
Rainville said Guard members in Iraq are holding up well. "Their focus is sharpened and their resolve is strengthened," she said.
At least 2,237 U.S. military personnel have died since the Iraq war began in March 2003, according to an Associated Press count.
Asked if she had any message for the families of Guard members, the general said, "I guess my message would be the same, and that is to stand firm, stand together, try not to anticipate problems before they arise. Their soldiers are well trained; they have every piece of safety equipment including newer technology to help them with their tactics, to help them with their mission.
"And while there is no guarantee, they are safer than they were, and they are making progress," she added. She urged families to "try to concentrate on support for their soldier one day at a time, and we will get through this and we will get this task force home."
* * * * *
Family, friends, soldiers remember Vermonter killed in Iraq
By Wilson Ring
Associated Press
RICHFORD, Vt. — Vermont Army National Guard Sgt. Joshua Johnson was a volunteer who put the needs of his fellow soldiers ahead of himself, the commander of his stateside unit said Sunday at his funeral.
Johnson volunteered four times, said Major Nathan Lord who assumed command of the 3rd Battalion of the 172 Infantry Regiment earlier Sunday at a separate ceremony in Underhill.
Johnson volunteered to join the Army, he volunteered to join the infantry, and after a combat tour in Afghanistan he volunteered for the Vermont National Guard. Then he volunteered for Iraq.
"Josh didn't have to go. He'd already served his country once. No one would have held it against him if he stayed back. But he didn't," Lord said. "His country called. He picked up the phone."
Lord said he didn't think Johnson was motivated simply by patriotism or a desire to help bring democracy to Iraq.
"I submit to you that Josh volunteered to go into harm's way because he didn't want to let his fellow soldiers down. He went not for the romantic notion of honor and glory, but for the soldiers around him," Lord said. "He knew that as a combat veteran he knew he had experiences that could help save other peoples' lives."
Johnson was killed on Jan. 25 when the vehicle he was riding in was hit by an insurgent rocket in the Iraqi city of Ramadi.
Johnson, 24, grew up in Richford and he graduated from Richford High School in 1999. He was remembered as a quiet, hard-to-get-to-know soldier who was always thinking about the welfare of the soldiers he led.
Vermont National Guard Spc. Charles Ames, of Bath, Maine, was riding in the same vehicle as Johnson when it was hit. None of the other soldiers in the vehicle was seriously hurt.
"It's luck, that's all it is. The whole truck team should be dead," said Ames, who received minor wounds in the attack. "Nobody knows why nobody else got hit."
Johnson was the 20th American serviceman with ties to Vermont to die in Iraq. A 21st Vermonter died of natural causes in Kuwait while training to go to Iraq.
Johnson was the third soldier from Alpha Company 3/172 killed since they arrived in Ramadi in July. He was the fifth soldier from Vermont National Guard's Task Force Saber to die in Iraq.
Ames said the losses weren't getting any easier for the soldiers.
They're "not getting used to it, but they're learning to deal with it," said Ames who will return to Ramadi later this month.