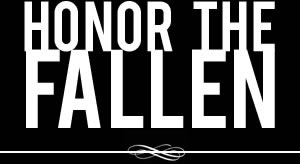 Honoring those who fought and died in Operation Enduring Freedom, Operation Iraqi Freedom and Operation New Dawn
Search Our Database
Army Sgt. Joshua A. Tomlinson
Died May 18, 2010 Serving During Operation Enduring Freedom
---
Army Spc. Joshua A. Tomlinson, 24, of Dubberly, La.; assigned to Special Troops Battalion, V Corps, Heidelberg, Germany; died May 18 in Kabul, Afghanistan, of wounds suffered in a suicide car bombing. Also killed were Col. John M. McHugh, Lt. Col. Paul R. Bartz, Lt. Col. Thomas P. Belkofer, and Staff Sgt. Richard J. Tieman.
---
O-6, two O-5s among 5 killed in convoy blast
By David Larter
Staff writer
A suicide bomb attack in Kabul on May 18 killed five American soldiers, the highest number killed in a single attack in seven months.
A colonel and two lieutenant colonels were among those killed in the attack, marking the first time during the Afghanistan war that three officers of those ranks were killed in a single incident.
A suicide bomber detonated a vehicle-borne improvised explosive device after targeting a convey traveling down Kabul's Darulaman Road.
The Defense Department on May 19 identified the soldiers.
* Col. John M. McHugh, 46, of Newark, N.J., assigned to the Army Battle Command Training Program, Fort Leavenworth, Kan.
* Lt. Col. Paul R. Bartz, 43, of Waterloo, Wis., assigned to Headquarters, 10th Mountain Division (Light Infantry), Fort Drum, N.Y.
* Lt. Col. Thomas P. Belkofer, 44, of Perrysburg, Ohio, assigned to Headquarters, 10th Mountain Division (Light Infantry), Fort Drum, N.Y.
* Staff Sgt. Richard J. Tieman, 28, of Waynesboro, Pa., assigned to Special Troops Battalion, V Corps, Heidelberg, Germany.
* Spc. Joshua A. Tomlinson, 24, of Dubberly, La., assigned to Special Troops Battalion, V Corps, Heidelberg, Germany.
The attack also killed Canadian Col. Geoff Parker and more than a dozen Afghan civilians.
Zabiullah Mujahid, a Taliban spokesman, told The Associated Press the bomber was a man from Kabul and that the vehicle was packed with 1,650 pounds of explosives.
A spokesman for the International Security Assistance Force said commanders thought the attack was indiscriminate and not part of a larger Taliban strategy targeting senior leaders.
"We don't have any information that they were targeting the specific group," Air Force Master Sgt. Jeff Loftin said.
McHugh had been in Kabul for a few days, traveling with Bartz and Belkofer. They were conducting a site survey in advance of the division headquarters deployment. The headquarters is scheduled to go to Afghanistan in the fall.
Tieman and Tomlinson were traveling with the convoy.
The incident was quickly condemned by ISAF and NATO leaders.
"This sort of desperate brutality and aggression reminds us of the pessimism of an enemy who seeks to kill the innocent and to stop the progress necessary for a better Afghanistan," said ISAF spokesman Brig. Gen. Josef Blotz in a statement.
In addition to the loss of life, the blast damaged five ISAF vehicles and more than a dozen civilian vehicles.
The last attack of this magnitude was an IED attack on a Stryker in the Arghandab Valley on Oct. 27 which killed seven soldiers with 1st Battalion, 17th Infantry Regiment, 5th Stryker Brigade Combat Team, 2nd Infantry Division.
October was the deadliest month of the U.S.-led occupation of Afghanistan, claiming 56 service-members' lives; 48 of them were soldiers. So far in May, 18 service members have been killed in Afghanistan.
---
Fond memories of Tomlinson at funeral service
By Melody Brumble
Shreveport (La.) Times
MINDEN, La. — Army Spc. Josh Tomlinson wore the same broad grin throughout his life.
Family members, friends and supporters laid the fallen soldier to rest May 29. His funeral at First Baptist Church of Minden included a slide show of family photos showing Tomlinson's progression from toddler to new soldier to family man. Some of the snapshots — Tomlinson clowning or pulling comic faces — drew chuckles from those in the church despite their silent tears.
"Josh just wasn't any good at making a mean face," said the Rev. Jeff Ramsey, Tomlinson's pastor. "He was always smiling."
Tomlinson's cousin, the Rev. Jimbo Yocom, recalled Tomlinson as "one of the funniest people I've ever met in my life."
They and others praised Tomlinson's dedication to the military. Tomlinson, who graduated from Lakeside High School in 2004, joined the Army about a year later. He was stationed in Germany after basic training and was deployed to Afghanistan in September.
He was among five soldiers killed in a car bombing May 18.
"While most 24- and 25-year-olds are still trying to find themselves, Josh woke up with a sense of duty," said U.S. Rep. John Fleming, R-Minden. Fleming later presented a flag flown over the U.S. Capitol to Tomlinson's widow, Rowena Tomlinson.
Ramsey encouraged people to honor Tomlinson's sacrifice by recommitting themselves to American ideals.
"His memory demands of us today that we continue to fight and support what is morally right and morally good," Ramsey said. "The life of this young man demands that we stand for the American dream."
Hundreds of supporters waving American flags of all sizes lined the block around the church.
Others lined the route from the church to Gardens of Memory Cemetery, where Tomlinson was buried with full military honors.
Stores along the route put supportive messages on their marquees.
A banner declaring "Welcome Home Josh" hung at the entrance to one subdivision along the route.
Many turned out in response to reports that members of Westboro Baptist Church planned to protest at the funeral. Members of that group contend that God allows American service members to be killed because of the United States' tolerance of homosexuality.
The protesters never showed, much to the relief of those around the church.
"I support everyone's right to protest, but this is not the appropriate place," said Carol Duff of Dennard, Ark., a member of the Southern Cruisers Riding Club.
Duff and her husband were visiting friends in Minden over the weekend when their friends got a call about turning out to support Tomlinson's family.
"I said, 'Count us in,' " Duff said.
---
'He'd make sure you got a smile'
The Associated Press
Joshua Tomlinson loved to hunt deer — the tricky part was making sure he didn't scare off his prey.
"You could hear those size 12s from a mile away," said his cousin, the Rev. Jimbo Yocom. "I think he could make a mime laugh."
The 24-year-old from Dubberly, La., was killed May 18 in Kabul when a car bomb exploded. He was assigned to Heidelberg, Germany. He graduated from Lakeside High School in Sibley, La., in 2004.
George Thornton, Tomlinson's friend since sixth grade, said the soldier was "someone who always had a smile on his face, and if you didn't have one on yours he'd make sure you got a smile."
Teachers recalled Tomlinson as a bright and creative student. Counselor Ann Holoman, who taught math when Tomlinson was in high school, said the young man was smart and talented, winning several top student honors including student of the month.
"Josh was a young man who was always happy, always smiling, with just a great sense of humor," she said.
Tomlinson also was a gifted musician who enjoyed fishing with his father, said his brother Carl.
Among others surviving Tomlinson are his wife, Rowena; his father, Carl, and mother, Rebecca Jobe; two sisters and two brothers; and numerous other relatives.