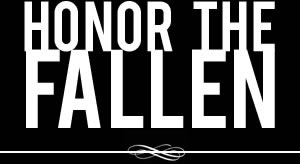 Honoring those who fought and died in Operation Enduring Freedom, Operation Iraqi Freedom and Operation New Dawn
Search Our Database
Army Sgt. Joshua A. Ward
Died February 9, 2009 Serving During Operation Iraqi Freedom
---
30, of Scottsville, Ky.; assigned to the 3rd Battalion, 8th Cavalry Regiment, 3rd Brigade Combat Team, 1st Cavalry Division, Fort Hood, Texas; died Feb. 9 in Mosul, Iraq, of wounds sustained when an improvised explosive device detonated near his vehicle. Also killed was Lt. Col. Garnet R. Derby, Pfc. Albert R. Jex and Pfc. Jonathan R. Roberge.
---
Army Sgt. Joshua A. Ward remembered
The Associated Press
Brian Grumbler remembered how friendly and accepting Joshua A.
Ward was to him as a new guy to the guard duty station when he first arrived at Fort Hood.
"Everyone knows when you first get to your duty station they treat you like you have leprosy for the first three to four months," said Grumbler.
"But the first day I got there, I walked in as cocky as I could be and Josh looked at me and said, 'Hey dude, we drive the same truck,'" he said.
Ward, 30, of Scottsville, Ky., was killed Feb. 9 in Mosul after bomb detonated near his vehicle. He was a 1997 high school graduate and was assigned to Fort Hood.
Friends and family said Ward was someone who had a never-give-up attitude. "Everything he did was a competition," said his brother, Johnny. "Who had the bigger truck, who had the bigger tires. It was always a competition. But it made him stronger, it made me stronger."
Ward received a football scholarship to Texas A&M-Blinn College, but a car accident that shattered his elbow prevented him from going.
He is survived by his sons, Joshua and Zane, and their mother, Misty his fiancée, Deonna and his unborn son, Alexander, due July 6.