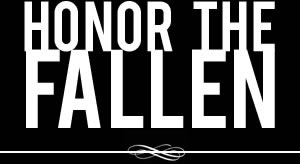 Honoring those who fought and died in Operation Enduring Freedom, Operation Iraqi Freedom and Operation New Dawn
Search Our Database
Army Sgt. Joshua L. Rath
Died January 8, 2009 Serving During Operation Enduring Freedom
---
22, of Decatur, Ala.; assigned to the 2nd Battalion, 2nd Infantry Regiment, 3rd Brigade Combat Team, 1st Infantry Division, Fort Hood, Texas; died Jan. 8 in Maywand, Afghanistan, of wounds sustained when his dismounted patrol was hit by an improvised explosive device. Also killed was Spc. Keith E. Essary.
---
2 Fort Hood soldiers killed in Afghan action
The Associated Press
FORT HOOD, Texas — The Pentagon identified two Fort Hood soldiers Monday as those killed in a roadside bombing in Afghanistan.
A Defense Department statement issued Monday identified the two as 22-year-old Sgt. Joshua L. Rath of Decatur, Ala., and 20-year-old Spc. Keith E. Essary of Dyersburg, Tenn. Rath was subsequently promoted to staff sergeant.
The statement says they died Thursday in Maywand, Afghanistan, of wounds suffered when the explosive trap hit their dismounted patrol.
They were assigned to the 2nd Battalion, 2nd Infantry Regiment, 3rd Brigade Combat Team, 1st Infantry Division at Fort Hood.
Essary graduated from Dyer County High School in 2006. He enlisted in the Army at the beginning of his senior year, the Dyersburg (Tenn.) State Gazette reported.
Essary's family gave him a going-away party in May while he was home on leave for two weeks, and he deployed to Afghanistan the following month. He returned to Dyersburg on leave in September, and his deployment was expected to end in June, the newspaper reported.
Essary's grandmother, Anita Essary, in whose home Essary was raised, said he was a "very strong-willed boy."
"He pretty well always knew what he wanted to do and he loved Johnny Cash," she told the newspaper.
Some of Essary's friends gathered last week at his grandmother's house to remember him.
"He was my best friend," said Jonathan Pope, who was in JROTC with Essary. "If you saw him, you saw me, and if you saw me, you saw him. He was big-hearted, and you could have called him anytime you needed something. He always kept the mood light."
Rath's family was notified of his death Thursday evening at their home, The Decatur (Ala.) Daily reported.
Leroy Rath said his son's body had arrived at Dover Air Force Base in Delaware and that he planned to fly to the base Tuesday to join his son's body.
Rath will fly home with his son after the autopsy is completed and his body is released, which is standard procedure in the U.S. Army when soldiers are killed in battle. Their return date has not been released yet. Rath joined the Army after graduating from Austin High School in Decatur in 2004.
He was scheduled to be released from the Army in December but was deployed to Afghanistan in July.
---
Funeral for slain Alabama soldier draws 1,000
The Associated Press
DECATUR, Ala. — About 1,000 mourners attended a funeral for Staff Sgt. Joshua Rath, a 22-year-old killed by a suicide bomber in Afghanistan on Jan. 8 and remembered as a "courageous hero."
The military honored Rath posthumously with a special Purple Heart that includes a "V" for valor and a Bronze Star Medal. Several local legislators presented a Distinguished Service Medal on behalf of Gov. Bob Riley.
Rath's 12-year-old sister, Julia Rath, spoke during the two-hour service Monday at Calvary Assembly of God, saying her brother would do anything for her, even attend her choral concert during a recent visit home.
"He would act tough and cool, but I saw him take off that big, tough shell," she said.
The Rev. George Sawyer told Rath's parents, Leroy and Darlene Rath, that every parent's dream is to raise a child who loves people, loves God and, when he dies, they know he is in heaven.
"We watched his life. You did a great job," the pastor said.
The American Legion presented Darlene Rath with a Gold Star as part of a Blue Star Mother salute. The group presents Gold Stars to mothers who lose children in military service.
Rath's mother said she was overwhelmed by all of the people who lined the funeral route to help say goodbye to her son.
Rath's fiancée, Kimberly Taylor, described her boyfriend — a 2001 Austin High School graduate — as having "the biggest heart" and as someone who was "so willing to love everyone."
She said the athletic Rath was adventurous and often daring. He loved to rock climb and cliff dive, and he cherished life.
The suicide bombing in Afghanistan killed Rath, Spc. Keith Essary of Dyersburg, Tenn., and three civilians.
Redstone Arsenal commander Maj. Gen. James Myles of Huntsville said Rath was "nothing less than a hero." He said Rath advanced six military ranks in four years, a rare achievement.
As snow flurries fell, he was laid to rest with military honors at East Lawrence Cemetery.