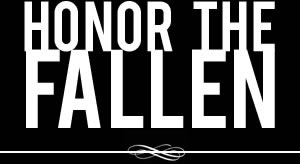 Honoring those who fought and died in Operation Enduring Freedom, Operation Iraqi Freedom and Operation New Dawn
Search Our Database
Army Sgt. Julio E. Negron
Died February 28, 2005 Serving During Operation Iraqi Freedom
---
28, of Pompano Beach, Fla.; assigned to the 360th Transportation Company, 68th Corps Support Battalion, 43rd Area Support Group, Fort Carson, Colo.; killed Feb. 28 in a military vehicle accident in Bayji, Iraq. Also killed was Army Spc. Lizbeth Robles.
---
Former Pompano Beach resident dies in Iraq crash
Associated Press
POMPANO BEACH, Fla. — A soldier who lived in South Florida was killed when the Humvee he was riding in crashed in Iraq, military officials said.
Sgt. Julio E. Negron, 28, of Pompano Beach, died Monday in Bayji, Iraq, the Department of Defense said Wednesday.
He was one of two soldiers stationed at Fort Carson, Colo., who died from injuries sustained in the crash. Spc. Lizbeth Robles, 31, of Vega Baja, Puerto Rico, died Tuesday in an Army hospital in Tikrit, the Defense Department said.
Both soldiers were part of the 360th Transportation Company, which sent 180 soldiers to Iraq in late December to transport bulk fuel. They were among 1,800 soldiers in the 43rd Area Support Group serving in Iraq.
Negron, a native of San German, Puerto Rico, joined the Army in April 1997 after moving to Pompano Beach from Maryland to live with a brother, Edward, the family said. He was the youngest of three brothers, all of whom were soldiers.
Negron's first stint in Iraq ended in April, and he returned with the 360th in December.
"His biggest joy was to be a soldier, wearing the U.S. Army uniform next to his brothers," said another brother, Jose Negron, 42. "He loved to show his mother his uniform."
The Humvee that Julio Negron was riding in Monday was part of a convoy, and he was serving as a mounted gunner, said Jose Negron, who joined the Army in 1982. An Army chaplain and several soldiers informed Jose Negron of his brother's death late Monday.