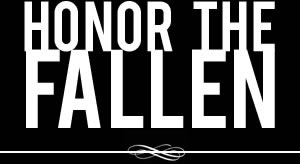 Honoring those who fought and died in Operation Enduring Freedom, Operation Iraqi Freedom and Operation New Dawn
Search Our Database
Army Sgt. Keicia M. Hines
Died January 14, 2004 Serving During Operation Iraqi Freedom
---
27, of Citrus Heights, Calif.; assigned to the 108th Military Police, Combat Support Co., Fort Bragg, N.C. died Jan. 14 when she was struck by a vehicle on Mosul Airfield in Mosul, Iraq.
---
Fort Bragg soldier killed in Iraq enjoyed movies with her husband
Associated Press
RALEIGH, N.C. — The last time Army Sgt. Sean Hines heard from his wife in Iraq, she asked him to order some clothes and shoes from a trendy store.
The e-mail came Jan. 13, the day before Army Sgt. Keicia M. Hines was killed after she was struck by a vehicle at an airfield in Mosul, Iraq, Pentagon officials said. She was 27.
Her death is under investigation, according to the military.
In the e-mail, Hines said she was "exhausted and couldn't wait to get home and that she loved me," Sean Hines said.
"We stayed at the movies, and that was the thing she did like to do other than shop," Hines said. "We clowned a lot. We had fun, bottom line. I was in love with her."
Keicia Hines enlisted in the Army after graduating from high school in California and was assigned to the 108th Military Police Combat Support Company at Fort Bragg.
She was a supply sergeant at Fort Jackson, S.C., when she and Sean Hines, then a drill sergeant in her unit, discovered they had a lot in common.
"The first time I met her I was in the arms room and she was handing out weapons. That's how we met and started talking," said Sean Hines, who now lives in Fayetteville.
They dated for more than a year and married on Christmas Eve in 2001. The couple moved to Fayetteville in June, and Keicia Hines was sent to Iraq in July.
She had served in Bosnia and Israel, her husband said.
Sean Hines, a Persian Gulf War veteran, exchanged e-mail with his wife regularly but last spoke with her by telephone about a week before the accident.
A memorial service for Hines was scheduled for Jan. 20at the Main Post Chapel on Fort Bragg. A funeral and burial were scheduled for Jan. 22 in Sacramento, Calif.