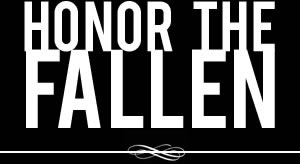 Honoring those who fought and died in Operation Enduring Freedom, Operation Iraqi Freedom and Operation New Dawn
Search Our Database
Army Sgt. Kenneth L. Ridgley
Died March 30, 2005 Serving During Operation Iraqi Freedom
---
30, of Olney, Ill.; assigned to the 3rd Battalion, 21st Infantry Regiment, 1st Brigade, 25th Infantry Division (Stryker Brigade Combat Team), Fort Lewis, Wash; died March 30 of injuries sustained when enemy forces using small-arms fire attacked his unit in Mosul, Iraq.
---
Illinois-born soldier dies in Iraq
Associated Press
TACOMA, Wash. — As a child, Sgt. Kenneth L. Ridgley was a curious youngster who loved horses and dreamed of becoming a soldier. He used to hang out at local military recruiting stations in his hometown of Olney, Ill.
Family members in Steilacoom, Wash., had been looking forward to a visit from Ridgley when they learned he'd been killed by gunfire in an attack on a combat team. He was assigned to the 3rd Battalion, 21st Infantry Regiment, part of the 1st Brigade, 25th Infantry Division, based at Fort Lewis, Wash.
"He was scheduled for leave in a month or so," said Earl Strausbaugh, Ridgley's brother-in-law. "That was something they were anticipating greatly."
Ridgley married Strausbaugh's sister, Charity, in August and had been in the process of adopting her 3-year-old son, Dillon. The couple bought a house in Steilacoom shortly before he was deployed in October. Charity is a pre-nursing student at Pacific Lutheran University and a cadet in the school's ROTC program.
The 30-year-old soldier died Wednesday when shooting broke out at a checkpoint as U.S. soldiers prepared to inspect a vehicle, the Defense Department said. One of the three insurgents inside the car began firing an automatic weapon, and a bullet struck Ridgely between the shields of his bulletproof vest.
"They got him back to the doc but he didn't make it," said Col. Bob Brown, commander of the 1st Brigade, 25th Infantry Division. "It's a tragic thing. He was a great, great young man."
The Stryker team killed all three men in the vehicle, which was found to contain rockets, ammunition and other weapons.
"We're speculating that these guys must have been pretty big fish and must've thought that if they were captured, they were going to get put away forever, so they felt like they had nothing to lose," Brown said.
"Since he was a kid, being in the Army was all he ever wanted to do," Strausbaugh said. "When he was only 8 or 9 years old, he'd go down and hang out at the recruiting office."
As a high school senior, Ridgley joined the Illinois National Guard and served for six years, a move that helped him earn his tuition at Southern Illinois University.
He was a roper on the SIU rodeo team and left college to become a blacksmith. He also worked in Colorado as a wrangler and horse-shoer.
Three years after leaving the National Guard, Ridgley enlisted in the Army.
"After 9/11 he said he regretted that he had not just joined Army right after high school," his mother, Betty Richards, said from Illinois. Ridgley was her only child.
At least 50 soldiers from Fort Lewis have died in Iraq since the war began in March 2003.