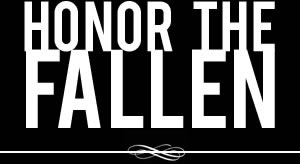 Honoring those who fought and died in Operation Enduring Freedom, Operation Iraqi Freedom and Operation New Dawn
Search Our Database
Army Sgt. Kurtis K. Arcala
Died September 11, 2005 Serving During Operation Iraqi Freedom
---
22, of Palmer, Alaska; assigned to the 2nd Battalion, 7th Infantry Regiment, 3rd Infantry Division, Fort Stewart, Ga.; killed Sept. 11 when an improvised explosive device detonated near his position during convoy escort operations in Tikrit, Iraq.
* * * * *
Soldier was a natural leader, says former coach
Associated Press
Though Kurtis Arcala was scheduled for his two weeks of leave, he gave them to another member of his unit, who was lower in rank, simply because his fellow soldier had a wife and kids back home who needed to see him.
"He gave up that R&R time because he knew what it would mean to that family," said former high school basketball coach, Brandon Blake.
"He had an infectious smile that could just light up a room."
Arcala, 22, of Palmer, Alaska, was killed Sept. 11 near Balad by a roadside bomb. He graduated high school in 2001 and was based at Fort Stewart.
He may have signed up to pay his way through college, but he wore the uniform with pride. When he took his great-grandmother to church, he did it in his dress uniform.
He was a standout in two sports, basketball and soccer. Captain of both teams his senior year, Arcala inspired his teammates, his coaches said.
"Whether it was a practice or game situation, at halftime the kids really listened to him," said Blake. "He was truly a natural leader."
His goal was to become a physical education teacher. He is survived by his parents, Angela and John.