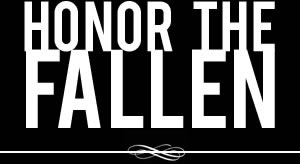 Honoring those who fought and died in Operation Enduring Freedom, Operation Iraqi Freedom and Operation New Dawn
Search Our Database
Army Sgt. Kyle B. Osborn
Died September 13, 2012 Serving During Operation Enduring Freedom
---
26, of Lafayette, Ind.; assigned to 1st Battalion, 503rd Infantry Regiment, 173rd Airborne Brigade Combat Team, Camp Ederle, Vicenza, Italy; died Sep. 13 in Muqer, Afghanistan, of wounds caused by small-arms and rocket-propelled grenade fire.
---
Memorial service planned for Indiana soldier

The Associated Press

LAFAYETTE, Ind. — An Indiana soldier killed in Afghanistan will be remembered this weekend at a memorial service in Lafayette.

Army Sgt. Kyle Osborn died Sept. 13 from wounds he suffered when insurgents attacked his unit in Muger, Afghanistan.

The 26-year-old Osborn was assigned to the 1st Battalion, 503rd Infantry Regiment at Camp Ederle in Vicenza, Italy.

The Journal & Courier and WLFI reported that Saturday's public memorial service will begin at 5 p.m. in McCutcheon High School's gymnasium. Osborn was a 2005 McCutcheon graduate.

A private funeral service is planned for the family.

Osborn's widow, Maggie Osborn, has said her husband will be buried in Clarks Hill cemetery next to his grandfather.
---
Indiana hometowns mourn slain military members

The Associated Press

LAFAYETTE, Ind. — Hundreds of people lined the streets of a central Indiana city as the body of a soldier killed in Afghanistan arrived for his funeral services.

The body of an Indiana Marine killed in another Afghanistan attack also is to arrive in his hometown Friday.

Dozens of motorcyclists joined a procession Thursday as the body of 26-year-old Army Staff Sgt. Kyle Osborn of Stockwell was taken to a Lafayette funeral home. His funeral is set for Saturday at McCutcheon High School.

The military says Osborn died Sept. 13 from combat wounds.

A procession for 27-year-old Marine Sgt. Bradley Atwell of Kokomo is to pass Taylor High School on Friday after his body arrives at Grissom Air Reserve Base. Atwell's funeral is also Saturday.

He died during a Sept. 15 insurgent attack.
 
---
Dayton orders flags lowered to honor soldier

The Associated Press

MINNEAPOLIS — Gov. Mark Dayton has ordered flags lowered to honor an Army sergeant killed in Afghanistan who attended a Minnesota college.

Dayton ordered flags flown at half-staff from sunrise until sunset Saturday to honor 26-year-old Sgt. Kyle Osborn.

A celebration of Osborn's life is being held Saturday in Stockwell, Ind. He will be buried with full military honors.

Osborn died Sept. 13 when insurgent attacked his unit in Afghanistan.

Osborn studied civil engineering at Minnesota State University, Mankato, from 2005 to 2007. He was assigned to the 1st Battalion, 503rd Infantry Regiment at Camp Ederle in Vicenza, Italy.
---
Soldier remembered with county fair award
The Associated Press
LAFAYETTE, Ind. — An Indiana soldier killed in Afghanistan last year is being remembered with an award at the county fair where he showed cattle for 10 years as a youth.

The family of Army Sgt. Kyle Osborn took part in an awards ceremony Tuesday night at the Tippecanoe County Fairgrounds, the Journal & Courier reported.

The Osborns were part of a committee that picked 18-year-old Ross House as the first winner of the "Sgt. Kyle Bruce Osborn 100 percent and then some Memorial Award" for his dedication to the 4-H organization.

Osborn's 11-year-old brother Kade and 14-year-old sister Katlyn presented the award to House that included $250 toward education expenses.

Osborn, a 2005 graduate of McCutcheon High School, was 26 when he died in September from wounds that military officials said he suffered in an attack by insurgents.

Osborn's father, Creigh, said a group of cattlemen also came up with the idea to dedicate the entire day of showing cattle in his memory.

"We're proud he made an impact on the fair," Osborn said.

House said he knew Kyle Osborn through school and 4-H activities.

"I feel I don't represent his place at all because he was such a good man, but I'm honored by the family to be the first one they picked," House said.