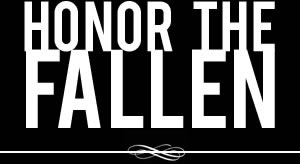 Honoring those who fought and died in Operation Enduring Freedom, Operation Iraqi Freedom and Operation New Dawn
Search Our Database
Army Sgt. Lakeshia M. Bailey
Died March 8, 2010 Serving During Operation Iraqi Freedom
---
23, of Columbus, Ga.; assigned to the 203rd Brigade Support Battalion, attached to the 1st Battalion, 10th Field Artillery Regiment, 3rd Brigade Combat Team, 3rd Infantry Division, Fort Benning, Ga.; died March 8 north of Al Kut, Iraq, of injuries sustained during a vehicle rollover. Also killed was Sgt. Aaron M. Arthur.
---
Soldier remembered for toughness, outgoing personality
The Associated Press
When Lakeshia Bailey was guarding prisoners at Iraq's Camp Bucca, she never backed down from the bad guys.
Sgt. 1st Class Allen Battle, who served with Bailey on her first deployment to Iraq in 2007, said she was fearless around what he called "Iraq's worst criminals."
"When I say tough, she would take grown men down to the ground," Battle said. "That's how strong she was and that's how committed she was to her job."
Bailey, 23, of Columbus, Ga., and her close friend, Aaron Arthur — whom colleagues said was like her brother — were killed in a vehicle rollover crash March 8 north of Al Kut, Iraq. The heavy vehicle driver graduated from William H. Spencer High School in 2004 and was assigned to Fort Benning.
Bailey's love for the military grew while traveling around the world with her parents while her father was in the service. She enlisted in February 2006.
The woman known for flashing a white, wide smile was described as a little sister by her comrades.
"She had a way of lighting up a room when she walked in," said Sgt. Brett Quinn. "It didn't matter if everyone was in a bad mood or not, when Bailey walked in she was going to talk to everyone and she was going to make you talk to her."
Bailey is survived by her husband, Harrison Bateman, parents and numerous other relatives.