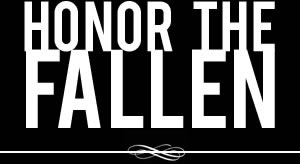 Honoring those who fought and died in Operation Enduring Freedom, Operation Iraqi Freedom and Operation New Dawn
Search Our Database
Army Sgt. Larry R. Arnold Sr.
Died June 11, 2005 Serving During Operation Iraqi Freedom
---
46, of Carriere, Miss.; assigned to the 150th Combat Engineer Battalion, 155th Brigade Combat Team, Mississippi Army National Guard, Lucedale, Miss.; killed June 11 when his armored personnel carrier was hit by an improvised explosive device in Owesat Village, Iraq. Also killed was Spc. Terrance D. Lee Sr.
---
Mississippi soldier killed in Iraq laid to rest
Associated Press
CARRIERE, Miss. — About 200 mourners packed a Baptist church here Wednesday to pay their respects to Staff Sgt. Larry Arnold, who was killed in Iraq earlier this month.
"This is not a final respect for this man," said the Rev. Donnie Boutwell, pastor of Lee's Chapel No. 1 Baptist Church in Carriere. "For every time a young child stands in the schoolroom and covers his heart and pledges allegiance to the flag, we continue to show our respect for him. Every time we stand at a ball game and 'The Star-Spangled Banner' is played, we continue to show our respect for Larry and all the other soldiers."
Arnold and Sgt. Terrance Lee, of Moss Point, died June 11 when their vehicle rolled over an improvised explosive device south of Baghdad.
Arnold, 46, served in Iraq in 2003 with the 890th Engineer Battalion. He returned to Iraq earlier this year with Company B, 150th Engineer Battalion, 155th Brigade Combat Team of the Mississippi National Guard.
"He could have easily walked away and said, 'I've done that, I've done my time,"' said Brig. Gen. Ben Gaston of the National Guard. "Larry didn't do that. He was a mature NCO the younger soldiers looked up to."
One of those younger soldiers is his son, Spc. Bobby Arnold, 21, who arrived home on leave the day before his father was killed.
Arnold was promoted posthumously to staff sergeant.
Gaston presented Arnold's family with the Bronze Star, the Purple Heart and the Mississippi Medal of Valor.
Company B, based in Lucedale, has lost four soldiers since arriving in Iraq in January.
Master Sgt. Sean Michael Cooley, 35, of Ocean Springs was killed Feb. 3 when a bomb exploded near his vehicle, and Spc. Robert Allen McNail, 30, of Meridian, died Feb. 11 when his Humvee struck another military vehicle in Iskandariyah, Iraq.