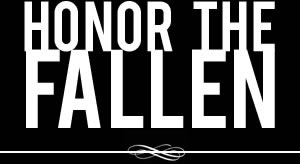 Honoring those who fought and died in Operation Enduring Freedom, Operation Iraqi Freedom and Operation New Dawn
Search Our Database
Army Sgt. Lawrence A. Roukey
Died April 26, 2004 Serving During Operation Iraqi Freedom
---
33, of Westbrook, Maine; assigned to Detachment 1, 3rd Battalion, 304th Regiment, 98th Division, Army Reserve, Lewiston, Maine; killed April 26 by a large explosion while performing site security in Baghdad.
---
Soldier killed in Baghdad blast buried in Maine
By Ryan Lenz
Associated Press
PORTLAND, Maine — Family and friends of a postal worker and Army Reserve soldier who was killed in a blast outside Baghdad gathered May 8 for a funeral at the same church where he was baptized more than 30 years ago.
Sgt. Lawrence Roukey, 33, of Westbrook, who joined the Army Reserve after Sept. 11, 2001, was killed last month during an explosion in a Baghdad warehouse he was searching for chemicals. He died six weeks after arriving in Iraq.
In his hometown, Roukey's death shook the community. There was standing room only in St. Joseph's Church during the ceremony. Students from Deering High School, Roukey's alma mater, held flags along the route to the cemetery.
"This crowd of folks from all walks of life have come to honor, remember and pray for this soldier," said the Rev. Dan Bosco, standing before the flag-draped coffin. "We see here a marvelous sense of unity, temporary though it may be."
During the services, Roukey's family told stories about him as a young boy, when he would take his sister's doll house and fill it with GI Joe figurines who barricaded doors. They said even when he was young, Roukey had a sense of duty.
A member of the 3rd Battalion, 304th Regiment, based in Lewiston, Roukey was mobilized as an individual soldier. He was with the Mobile Collection Team, a small group of soldiers with the Iraq Survey Group who followed tips in search of chemical, biological and nuclear weapons.
"We're all here today because of his selfless service. Though he would not have wanted all this, he deserved it," said Capt. Michael King, a military liaison attending the funeral.
Roukey's body arrived in Portland on Sunday. Sgt. 1st Class Max Franklin of Kendallville, Ind., took responsibility for bringing Roukey's body back to Maine. Franklin also carried Roukey's personal effects on the trip from Baghdad.
Lavinia Onitiu-Gelineau, whose husband, Spc. Christopher Gelineau, 23, of Portland, was killed April 20 when his convoy was ambushed in Iraq, came to the funeral as did Sen. Olympia Snowe, Rep. Tom Allen and Gov. John Baldacci.
"It was a real community outpouring to be there," Baldacci said. "He touched a lot of lives. He comes from a large family. He was baptized in the church. His whole life story is there."
Roukey was the ninth serviceman with ties to Maine to die in Iraq.
---
Maine soldier killed in Iraq
PORTLAND, Maine — Sgt. Lawrence Roukey of Westbrook, a postal worker who joined the Army Reserve after the Sept. 11 terror attacks, was killed in Iraq during a large explosion while he was performing site security.
Roukey, a 33-year-old father of two, was killed April 26, the Defense Department said. A member of the Lewiston-based 3rd Battalion, 304th Regiment, Roukey had been mobilized as an individual soldier from the unit, according to Maine military officials.
Roukey arrived in Iraq six weeks before he died, members of his family said. He was the eighth serviceman with ties to Maine to be killed in Iraq.
His family reacted to news of his death with "shock, terror, you name it," said his mother-in-law Jane Keller.
Roukey appeared to be one of two soldiers killed in an explosion after a team looking for chemical weapons raided a warehouse in Baghdad. A military spokesman in Maine could not confirm that Roukey died in the warehouse, but those were the only hostile-fire U.S. casualties reported in Baghdad on April 26.
Roukey's wife, Ryann, was grocery shopping when she returned home to find two military chaplains who broke the news.
Military service was a tradition for Roukey's family. His father was a Korean War veteran and his grandfather was a career military man.
Roukey served three years in the Army after graduation from Portland's Deering High School. His sister, Dotty Roukey, said he re-enlisted after the Sept. 11 attacks.
"It was a cause he believed in," she said. "I told him, 'Make sure you're ducking and bobbing."'
Roukey served as a corrections officer in Maine and Vermont before being hired for the postal job.
"The pride he felt in the military, he showed it at work," said Lance Farago, a co-worker at the main post office in Portland.
Gov. John Baldacci has ordered flags to be flown at half-staff the day of Roukey's funeral. "Losing such a brave Maine citizen is a great tragedy," he said in a written statement.
Also, U.S. Sen. Olympia Snowe promised to press officials at the Department of Defense to determine what happened, and U.S. Rep. Tom Allen extended his condolences to Roukey's wife, 2-year-old son Nicholas and 15-year-old stepdaughter Sonya.
"The escalation of violence in recent weeks has levied a grim toll in death and injury," Allen said in a written statement. "The American people remain steadfast in our support for the men and women of our Armed Forces."
-- Associated Press