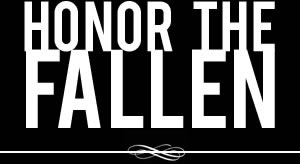 Honoring those who fought and died in Operation Enduring Freedom, Operation Iraqi Freedom and Operation New Dawn
Search Our Database
Army Sgt. Linda L. Pierre
Died April 16, 2011 Serving During Operation Enduring Freedom
---
28, of Immokalee, Fla.; assigned to the 101st Special Troops Battalion, 101st Sustainment Brigade, 101st Airborne Division, Fort Campbell, Ky.; died April 16 at Forward Operating Base Gamberi, Afghanistan, of wounds suffered when an Afghan National Army soldier attacked her with multiple grenades. Also killed were Capt. Charles E. Ridgley Jr., Sgt. 1st Class Charles L. Adkins, Spc. Joseph B. Cemper and Staff Sgt. Cynthia R. Taylor.
---
Names of Campbell soldiers killed in grenade attack released
The (Clarksville, Tenn.) Leaf Chronicle
Fort Campbell on Tuesday released information on the four 101st Airborne Division soldiers killed Saturday in Afghanistan.
They died April 16 at Forward Operating Base Gamberi, Nangarhar province, Afghanistan, of wounds suffered when an Afghan National Army soldier attacked them with multiple grenades.
All four soldiers were assigned to Headquarters and Headquarters Company, 101st Special Troops Battalion, 101st Sustainment Brigade.
* Sgt. 1st Class Charles Lewis Adkins, 35, of Sandusky, Ohio was a maintenance supervisor.
He joined the Army in November 1995 and arrived at Fort Campbell in June 2002.
Adkins is survived by his wife, Sarah C. Adkins; sons, Garrhett C. Adkins and Gavin M. Adkins; daughters, Makayla R. L. Adkins, Mackenzie S. Adkins and Gabriella G. Adkins, all of Clarksville. He is also survived by his parents, Charles E. Adkins of Milan, Ohio and Shelia Good of Hudson, Mich.
* Staff Sgt. Cynthia Renea Taylor, 39, of Columbus, Ga. was a wheeled vehicle mechanic.
She joined the Army in November 2003 and arrived at Fort Campbell in April 2004.
Taylor is survived by her daughter, Maggie J. Taylor of Clarksville and son, Joseph L. Goodwin of Oak Grove, Ky. She is also survived by her mother, Judy A. Hart of Clarksville.
* Sgt. Linda Lamou Pierre, 28, of Immokalee, Fla., was a human resources specialist.
She joined the Army in November 2006 and arrived at Fort Campbell in September 2009.
She is survived by her father, Jean Lamour and mother, Elvina Pierre, both of Immokalee, Fla.
* Spc. Joseph Brian Cemper, 21, of Warrensburg, Mo. was a transportation management coordinator.
He joined the Army in September 2009 and arrived at Fort Campbell in February 2010.
He is survived by his son, Liam Cemper of North Richland Hills, Tex. and his parents, Eugene B. Cemper and Angela D. Cemper of North Richland Hills, Texas.
Also killed was Capt. Charles E. Ridgley Jr., 40, of Baltimore, Md. He was assigned to the 17th Combat Sustainment Support Battalion, 3rd Maneuver Enhancement Brigade, Joint Base Elmendorf-Richardson, Anchorage, Alaska.
Fort Campbell holds a monthly Eagle Remembrance Ceremony to honor fallen Screaming Eagles. The next ceremony will be held May 11 at 4 p.m. on post. A memorial service will be held for the soldiers in Afghanistan.
---
'It's my job,' soldier said of deployment
By Gabriella Souza
The (Fort Myers, Fla.) News-Press
Last November, Linda Pierre reluctantly told her best friend she was headed to war.
The 28-year-old Immokalee resident joined the service when pre-med studies at Edison State College didn't feel right.
Though all agreed it was a perfect fit, Marjorie Claude struggled with the idea of her best friend fighting in Afghanistan. She implored Pierre why she had to go, why she had to risk her life.
"It's my job," Pierre replied. "Somebody has to do it."
On April 18, Pierre returned to the U.S. in a flag-draped coffin, a casualty of Operation Enduring Freedom, the Defense Department said. She was killed during a suicide bomb attack, Claude said.
Her family, along with Pierre-Fils' family, traveled to receive her body. They plan to have a funeral in Immokalee in the upcoming weeks.
Pierre's family could not be reached for comment.
Pierre, a graduate of Immokalee High School, had been living in Fort Campbell, Ky.
Her pages on the social networking sites MySpace and Facebook emphasize her deep faith, which Claude said she cultivated while stationed in Germany. She listed the Bible as one of her favorite books and "the almighty Lord" as one of her heroes.
"Lord God as you blessed us with another year, we make no resolutions but ask that you have your way," she wrote Jan. 1 on her MySpace page.
Pierre's faith gave her courage as she faced the difficulties of war, Claude said. When she spoke to her on the phone, Claude could hear the joy in her voice.
"She would say, 'Every time I wake up it's a great day,' " Claude said.
Now Claude is realizing she won't hear that voice anymore.
She's left imagining life without the woman whose hair she braided in high school, the one she called "sister."
---
Hometown remembers fallen soldier
By Denes Husty III
The (Fort Myers, Fla.) News-Press
IMMOKALEE, Fla. — They stood on a busy street corner in Immokalee, waving American flags and holding signs bearing pictures of Army Sgt. Linda Pierre and singing the national anthem and "God Bless America."
Car horns tooted; dump trucks and semis sounded their horns; drivers and passengers waved and smiled in honor of the fallen soldier.
Under a hot afternoon sun, about 60 people from all over Southwest Florida — including friends, strangers and military veterans — gathered in downtown Immokalee to pay their respects to Pierre, who was killed in a suicide bomb attack in Afghanistan.
"She was like the angel on my shoulder," said Josie Lopez, 30, a local artist who attended Immokalee High School with Pierre. She held up a sign stating: "We Love You, Linda."
"A friend called me [April 17] to tell me the bad news," Lopez said. "I said, 'Please don't tell me that.' "
Barry Willoughby, 66, an Army veteran who served in the 1st Infantry Division, traveled from Bonita Springs to pay respects to Pierre and held a sign proclaiming: "Thank you Linda for your service to our country."
"What greater love can somebody show than to lay down their life for their country?" asked Willoughby, whose grandson is an Army paratrooper in Afghanistan.
Larry Wilcoxson, 32, of Immokalee, who also attended high school with Pierre, appreciated such sentiments.
"I just want to send her away with the proper respect she deserves," Wilcoxson said. "Soldiers like her are our local heroes. They are dying for you and me."
Pierre, a graduate of Immokalee High, had been living at Fort Campbell, Ky., until her deployment last year.
When Pierre got the news of her deployment, "she told me, 'It's my job. I have to go. There are people who have gone there three and four times. It's my turn,' " said Mary Ann Rosales, Linda's boss at Popeye's in Immokalee when Linda was still in high school.
"She became a good friend to me, to my family," Rosales said with tears in her eyes as she held up a sign stating: "We love you Sgt. Pierre."
State Rep. Matt Hudson, R-Naples, led a moment of silence in Tallahassee in Pierre's memory and Collier County Commissioner Tom Henning sent his condolences and prayers for family members. Relatives, including her father, Jean Baptiste Lamour, and her mother, Elvina Pierre, were still making funeral arrangements and not able to attend, Wilcoxson said.
---
'She's not gone in our hearts'
By Janine Zeitlin
The (Fort Myers, Fla.) News-Presse
IMMOKALEE, Fla. — Love, joy and faith ruled Sgt. Linda Pierre's abbreviated life.
But the death of the 28-year-old known for her smile and passion for country music is not a defeat, a pastor told hundreds of mourners who packed the First Baptist Church on April 30.
It contains lessons for the living, he said.
"We don't celebrate death," said Pastor Timothy Grant Sr. "We celebrate life because Linda was saved."
"She has touched people everywhere."
The rural close-knit Collier County town has been rattled by the death of the soldier. And it has brought the war home for Southwest Florida residents.
Pierre died April 16 along with four other soldiers in Afghanistan after an Afghan National Army soldier attacked them with grenades, according to Defense Department reports. She had been assigned to the 101st Airborne Division, Fort Campbell, Ky.
About 350 people came to the standing-room-only morning service in the modest sanctuary. A woman, nearly a stranger, was the first to speak of Pierre. It was a testament to how the soldier's warmth extended to so many.
She met Pierre on a flight to Atlanta last summer. Angelina Spencer, a 44-year-old Naples resident, had sat next to Pierre.
When the plane hit turbulence, Spencer became fearful. Pierre held her hand. They struck up a friendship and Spencer later arranged for hundreds of care packages to be sent to soldiers once Pierre deployed.
"She's a wonderful, wonderful woman," Spencer said, looking to Pierre's family in the front rows.
Pierre's joy was clear in photos of her that flashed on a screen. There she was before the Mona Lisa in Paris. In her Army uniform. Splashing in a pool. And almost always with a smile.
Reared in Immokalee, Pierre belonged to a large Haitian-American family that included five siblings.
In 2004, she joined the Army after two years of pre-med studies at Edison State College. After spending two years in Germany, she was sent to Fort Campbell. Last fall, the human resources specialist deployed to Afghanistan.
Her faith in Christ became a powerful force in her life, said Grant, a senior pastor at Deliverance Outreach Temple Church. Pierre joined the Tennessee church in 2009 while stationed at Fort Campbell.
Grant's booming voice led the group in gospel songs such as "This Little Light of Mine," urging others to sing as Pierre once did.
For a while, at least, cries of grief were replaced by "Alleluia" and "Amen" in a message hued with a spirit of revival.
Yes, the preacher said, they would miss her touch, laughing, emailing or texting with her.
That's why they cry.
But he encouraged the group to have hope and to let her life speak. He pointed to a Proverbs verse.
"Tomorrow is not promised to any of us; we must make the most of every opportunity, every day as Linda did."
Her friends left with reminders that can be misplaced: Relish each day. Keep your family close.
"She would have been proud. They did her justice," said Scheila Pierre, 34, who is not related to the soldier but has been a family friend.
Afterward, a parade of cars inched by orange groves and homes along State Road 82 on the way to the cemetery.
Strangers lined the route followed by her casket and mourners. Some waved American flags, and local paramedics and firefighters stood at attention.
Then, the traditions of a military funeral that have come to console countless wounded families took over: a rifle salute, a mournful bugle playing taps, and the folding and presenting of the flag.
Her parents, Jean Lamour and Elvina Pierre, accepted the flags that graced her military-issued silver casket.
On this sunny day, loved ones said goodbye to a sister, daughter, aunt and friend. A soldier was buried, joining so many others who fallen while serving the country.
"She may be gone figuratively," said younger brother, Jimmy Lamour, "but she's not gone in our hearts."