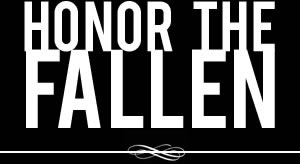 Honoring those who fought and died in Operation Enduring Freedom, Operation Iraqi Freedom and Operation New Dawn
Search Our Database
Army Sgt. Lynn R. Poulin Sr.
Died December 21, 2004 Serving During Operation Iraqi Freedom
---
47, of Freedom, Maine; assigned to the 133rd Engineer Battalion, Maine Army National Guard, Belfast, Maine; killed Dec. 21 when his base dining facility was attacked in Mosul, Iraq.
---
Hundreds attend funeral for slain soldier
By Francis X. Quinn
Associated Press
WATERVILLE, Maine — Hundreds of mourners singing "God Bless America" paid prayerful respects Thursday in the first of back-to-back funerals for the two Mainers killed earlier this month in an explosion in Iraq.
A Mass of Christian burial with military honors was said at Notre Dame Church for Staff Sgt. Lynn Poulin.
Poulin, who came from Freedom and died at age 47, and 20-year-old Spc. Thomas Dostie of Somerville were among 22 people killed in the explosion at their base dining hall in Mosul on Dec. 21.
At the request of Poulin's family, Thursday's service included a prayer for those still serving overseas. The family invited those at the church to a reception afterward at the Waterville armory.
Among those attending the funeral Mass were Gov. John Baldacci, U.S. Sens. Olympia Snowe and Susan Collins, U.S. Reps. Tom Allen and Michael Michaud and Adj. Gen. John Libby, commander of the Maine National Guard.
The Maine Army National Guard's 133rd Engineer Battalion has had three members killed in action since arriving in Iraq 10 months ago. The first was Spc. Christopher Gelineau, 23, of Portland.
Poulin, who was married with two grown children and two stepchildren, worked at Bath Iron Works. His military assignments included a job as a metal worker, and among his citations was one for his work upgrading Humvees.
Baldacci directed that the U.S. and Maine flags be flown at half-staff from sunrise to sunset Thursday in remembrance and honor of Poulin, and from sunrise to sunset Friday in remembrance and honor of Dostie.
A memorial service was held at Forward Operating Base Marez in Iraq on Christmas Day to honor of both soldiers.
Notre Dame Church, still decorated for the Christmas season with wreaths and gold ribbon, was nearly full for Thursday's service. Poulin's family was assisted entering and leaving the church by some of the many military personnel on hand.
The battalion's 500 members have been stationed in Mosul since February and are rebuilding the region's roads and buildings.