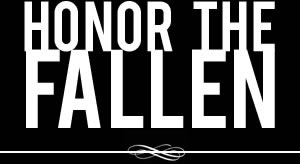 Honoring those who fought and died in Operation Enduring Freedom, Operation Iraqi Freedom and Operation New Dawn
Search Our Database
Army Sgt. Maj. Michael B. Stack
Died April 11, 2004 Serving During Operation Iraqi Freedom
---
48, of Lake City, S.C.; assigned to 2nd Battalion, 5th Special Forces Group, Fort Campbell, Ky.; killed April 11 by hostile fire in Anbar province, Iraq.
---
Memorial held for soldier killed in Iraq
Associated Press
LAKE CITY, S.C. —Family and friends remembered Sgt. Maj. Michael Stack as a deeply religious man and a soldier who had a deep sense of mission.
The 48-year-old Stack was killed on Easter Sunday in Iraq. He was manning a machine gun on a Humvee when his 12-man Special Forces team was ambushed.
Stack was buried April 30 in Arlington National Cemetery. On May 2, family and friends attended a memorial service at Lynches River Free Will Baptist Church.
"More than anything else, Mike Stack was a soldier's soldier," said the Rev. Gerald Owens, a former pastor of the church. "He fought for what was right. And regardless of how you stand on political matters, I say hallelujah for that."
The 48-year-old Stack, who had a wife and six children, came from a family with a long history of military service.
"Someone in our family has been in every war since the American Revolution," said one of his sisters, Tammy Caulder.
Stack joined the Army in 1977 and later, in the 82nd Airborne Division got the nickname "No Slack Billy Jack Stack." He joined the Special Forces in 1988.
Family and friends said he had a deep sense of duty and was a devout Christian.
He taught Bible classes at Fort Campbell in Kentucky and in Iraq organized prayer groups. Before his last mission, he prayed with the people on his team and gave them crosses.
Stack's life was "simple and complex," said Cecil M. Stack Jr., his older brother and a retired Army sergeant. "Three things were important to him: family, God and the U.S. Army."
Michael Stack also served in the Balkans and in Iraq during the first Gulf War.
Stack, who was two years away from retirement, had three grandchildren.
During the ambush, small-arms fire damaged two of his unit's machine guns.
Stack's actions helped the rest of the team survive and he was awarded the Silver Star, the military's third-highest honor for heroism in combat.
---
Fort Campbell soldier dies in Iraq
COLUMBIA, S.C. — Army Sgt. Maj. Michael Boyd Stack, a father of five and Lake City native, has been killed in Iraq after his convoy was ambushed returning from patrol, his brother said Tuesday.
Stack, who was part of a special forces unit based at Fort Campbell, Ky., was one of at least 78 U.S. troops killed in April during a flare-up of violence in Iraq.
The 1974 graduate of South Florence High School turned 48 a week before he was killed Sunday, said his older brother, retired Sgt. Maj. Cecil Stack of Lake City.
Cecil Stack did not know the details of his brother's death or where he was killed in Iraq. He also did not want to say which unit his brother was in, pending an announcement from the Department of Defense.
Michael Stack, who had been in Iraq since February, was the 14th South Carolinian to die in Iraq since the war began more than a year ago.
"Mike's my best friend and we talked often," Cecil Stack said. "He said ... 'We're doing the right thing and for the right reasons and we're helping a lot of people.' That's what he told me. You can't argue with that."
Cecil Stack said his family has had long service in the Army, including his father, brother and son.
"He believed in the Army. He loved the Army," Cecil Stack said of his younger brother. "He had told his wife if this did happen he died doing what he believed in and that he would be in a better place and those are words that have kept me going knowing that."
— Associated Press