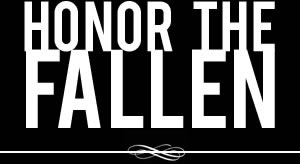 Honoring those who fought and died in Operation Enduring Freedom, Operation Iraqi Freedom and Operation New Dawn
Search Our Database
Army Sgt. Matthew A. Harmon
Died August 14, 2011 Serving During Operation Enduring Freedom
---
29, of Bagley, Minn.;
assigned to 1st Battalion, 2nd Infantry Regiment, 172nd Infantry Brigade Grafenwoehr, Germany;
died Aug. 14 in Yahya Khel district, Paktika province, Afghanistan, while conducting vehicle recovery operations and encountered a secondary explosion while dismounted. Also killed was Cpl. Joseph A. VanDreumel.
---
Courtesy Carlin-Hoialmen Funeral Homes

Matthew Allen Harmon was born on March 1, 1982 in Bagley, Minnesota, to parents Thomas and Irene (Sletten) Harmon. He grew up in the Lengby/Fosston area and was baptized and confirmed at St. Paul Lutheran Church in Lengby. He attended Fosston High School where he was very active in sports and theatre. Matt committed to the Army National Guard during his Senior year in high school. He graduated with the class of 2000 and, soon after, attended basic training. After basic training, he returned to the area and attended the University of North Dakota in Grand Forks where he met the love of his life, Nicole.

Matt was united in marriage to Nicole York on August 9, 2003 at St. Paul Lutheran Church in Lengby. After their marriage, they lived in Grand Forks and the Twin Cities before Matt enlisted in the United States Army in 2004.

Sergeant Harmon was stationed overseas with the United States Army at the Joint Multi-Nation Training Center in Grafenwoehr, Germany. Before moving to Grafenwoehr, he and his family were stationed in Baumholder, Germany. Matt had successfully completed two prior tours of duty in Iraq and had just begun a planned 12 month tour to Afghanistan. Three weeks into this tour, while on a mission to recover a vehicle, an improvised explosive device detonated resulting in Matthew's death.

Matt is survived by his loving wife, Nicole, and their three children, Danika, Vincent, and Elsie; his parents, Tom and Irene Harmon of Lengby; one sister, Melissa (Perry) Syverson of Glyndon, Minnesota; two brothers, Dean Harmon of Bemidji, Minnesota, and Mark Harmon at home in Lengby; grandparents, Mary Lou Harmon of Lengby and Nancy and Raymond Sletten of Bemidji, Minnesota; mother-in-law, Kimberly Anderson of Fosston; uncles, Curtis Sletten of the Twin Cities, Raymond Sletten, Jr. of Indiana, and Robert Harmon, Jr. of Denver, Colorado; brothers-in-law, Tyler (Angela) York of East Grand Forks, Minnesota, and William York (Fiancé Erin Christensen) of Grand Forks, North Dakota. Great aunts and uncles, cousins and other relatives also survive.

He was preceded in death by his grandfather, Robert Harmon; and his good friend and fellow soldier, Cpl. Joseph VanDreumel, who was also killed in action.

As written by Nicole ... Matt was my best friend, one of the greatest men I have ever known (I think this is due to having a wonderful family to grow up with), he was a fantastic father, the children adore him, and he was the best husband I could ask for. We never went to bed angry, we rarely argued but when we did we talked through our issues and we never tore each other down with personal insults. He is a man that is worth 1,000 men and there is no way to fill this pain in my heart now that he is gone. However, I am thankful for every moment, every breath, and every longing look that we had together. I cannot imagine what life would have been like without him and I am having a hard time picturing life from here on out without him, but even though he has passed he will always be with me. He gave me more love and strength than I ever thought I deserved. And he also gave me a gift that will last for a lifetime, our three children Danika, Vincent, and Elsie. He may be gone, but he will never be forgotten.