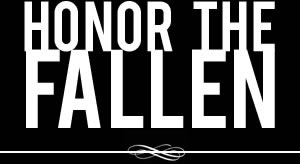 Honoring those who fought and died in Operation Enduring Freedom, Operation Iraqi Freedom and Operation New Dawn
Search Our Database
Army Sgt. Matthew L. Deckard
Died September 16, 2005 Serving During Operation Iraqi Freedom
---
29, of Elizabethtown, Ky.; assigned to the 4th Battalion, 64th Armor Regiment, 4th Brigade Combat Team, 3rd Infantry Division, Fort Stewart, Ga., killed on Sept. 16, when an improvised explosive device detonated near his M1A1 Abrams tank during patrol operations in Baghdad.
* * * * *
Soldier enjoyed time with family, says his wife
Associated Press
When Matthew L. Deckard came home from combat, he didn't like hitting the bars or running wild. He craved more simple, quiet pleasures.
"He really wanted to just be a homebody. We had date nights, just me and him. We had movie nights with the kids," said his wife, Angela.
"When he came home for R&R, or just any time he came home from work, he would just jump for joy that they were right there with him. It made his night, every night."
Deckard, 29, of Elizabethtown, Ky., was killed Sept. 16 by a roadside bomb in Baghdad. He graduated from high school in 1994 and was assigned to Fort Stewart.
Deckard loved to take his children fishing or to Georgia's beaches. Whenever their cars would break down, Deckard, who taught himself how to repair cars, insisted on fixing them himself.
He also was a video game junkie, owning both a Playstation 2 and X-Box.
Angela Deckard said her husband, a tank gunner and driver, joined the Army because "he just thought it'd be really cool to be on a tank."
Deckard also is survived by his three children, 6-year-old Makayla, 5-year-old Noah and 3-year-old Austin.