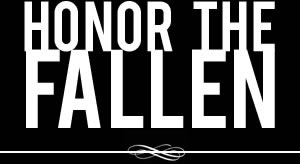 Honoring those who fought and died in Operation Enduring Freedom, Operation Iraqi Freedom and Operation New Dawn
Search Our Database
Army Sgt. Matthew Soper
Died June 6, 2007 Serving During Operation Iraqi Freedom
---
25, of Kalamazoo, Mich., died June 6 in Bayji, Iraq, of wounds sustained from an improvised explosive device. He was assigned to the 1461st Transportation Company (Combat Heavy Equipment), Michigan Army National Guard, Jackson, Mich.
---
Two soldiers with Michigan ties killed in Iraq
The Associated Press
JACKSON, Mich. — A 26-year-old Michigan Army National Guard sergeant who regularly assured his family in e-mail messages that he believed in what he was doing in Iraq has been killed, the family says.
Matthew Soper of Jackson died this week, the military told his family June 6. The circumstances of his death were not immediately available, and the Pentagon had not announced the death early June 7.
"He told me, 'If I die there, don't think I didn't die doing what I love,' " his sister, Amy Ciokajlo, 36, told the Jackson Citizen Patriot.
Soper returned from his first Iraq tour in February 2005 and took classes at Kalamazoo Valley Community College until he was called up again in June 2006, his sister said. Soper was to have returned in August.
"He was just counting down the days until he could come home," said aunt Sandy Cannons of Jackson.
Soper quit Jackson Lumen Christi High School but later earned a high school equivalency degree.
"The military really did turn him around," Ciokajlo said.
A soldier who grew up in Dearborn Heights also was killed in Iraq when an improvised bomb detonated near his vehicle June 3.
Pfc. Joshua D. Brown, 26, of Tampa, Fla., talked on the phone with his father about a week before his death, the Detroit Free Press said.
"He told me, 'Don't worry because God is very faithful.' That was great to hear him tell me that," said Wayne Brown of Dearborn Heights. "I was concerned about how he was doing and his spiritual life, and that was reassuring to me."
Born in Southfield, Brown graduated from Fairlane Christian School in 1998. He played baseball, basketball and soccer, and participated in target shooting and martial arts.
"He was outgoing, very personable," his father said. "He was a friendly guy, but he was tough too."
---
Family remembers soldier killed in Iraq for playfulness, humor
The Associated Press
Army Sgt. Matthew Soper's family last saw him when he surprised everyone and came home in March to celebrate his grandmother's 80th birthday.
"That was his style — the grand entrance," said Soper's oldest sister, Amy Ciokajlo. He would walk into a room and "light everyone up," said his aunt, Sandy Cannons, and recalled him dancing to "Hillbilly Deluxe" by Brooks & Dunn.
Soper, 25, of Kalamazoo, Mich., died June 6 in Beiji, Iraq, of wounds suffered from an explosive. He was assigned to Jackson and was on his second tour.
Soper was filled with jokes and pop-culture references, and always had a new catchphrase from a movie or song. Of course, he needed a nickname, so he gave himself one: "Big Slick."
He then proceeded to give similar nicknames to others in the family. His brother Cole was "Big Country," because of his love of the outdoors. His father, Warner, became "Big Swiss" because he was born in Switzerland.
He would sign off each e-mail from Iraq as being from "a bona fide war hero."
"He did that to make us laugh, instead of worry," said his sister, Jodi Bradley.
He also is survived by his mother, Shirley.