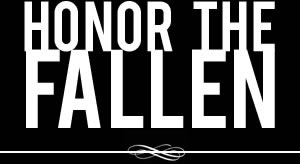 Honoring those who fought and died in Operation Enduring Freedom, Operation Iraqi Freedom and Operation New Dawn
Search Our Database
Army Sgt. Michael A. Smith
Died November 26, 2004 Serving During Operation Iraqi Freedom
---
24, of Camden, Ark.; assigned to the 1st Battalion, 153rd Infantry Regiment, Arkansas Army National Guard, Texarkana, Ark.; died Nov. 26 at Walter Reed Army Medical Center in Washington, D.C., from injuries sustained Nov. 7 when he was attacked by enemy forces using small-arms fire in Baghdad.
---
Arkansas soldier dies from Iraq wounds
Associated Press
CAMDEN, Ark. — A soldier from Camden has died from wounds sustained while serving in Iraq, the soldier's father said.
Michael Smith, 24, died Saturday at Walter Reed Army Medical Center in Washington, D.C., his father, Donald Ray Smith of Camden, told the Camden News.
Donald Smith said in a telephone interview from the family's hotel room near the hospital that his son had not been conscious in his two weeks at Walter Reed. Smith had been treated at a military hospital in Germany before being flown home.
Smith was serving with the 39th Infantry Brigade near Baghdad when he was shot in the head by a sniper, his father said. The soldier was riding in a Humvee on patrol when he was wounded.
"It was hard to watch my only son go through this," Donald Smith said.
The soldier's mother, Deborah Smith, and his sister, Lai D. Smith, were also in Washington.
"We have received so many prayers and phone calls," Donald Smith said. "The outpouring of love has been remarkable. The number of calls we have received has been impressive."
Donald Smith said he and his family planned to return to Camden on Thursday.
Michael Smith was a 1999 graduate of Camden Fairview High School. His father said his son had plans to return home and attend Southern Arkansas University Tech once he completed his military service.
"He was a computer whiz and that's what he wanted to go to school for," Donald Smith said. "He was a good child. Never gave us any problems. He was a good man. He was never affected by peer pressure. He was an individualist."
---
Family, friends remember soldier as dutiful, giving
CAMDEN, Ark. — For the third time in just over a year, Camden Fairview High School has played host to the funeral of a local soldier who died as a result of wounds received in Iraq.
On Sunday, 300 friends and family gathered in the school's gymnasium to honor Sgt. Michael Antonio Smith, 24, of Camden. It was a rousing service, marked with gospel songs and spirited eulogies.
"If you're going to be a good soldier, you must be willing to lay down your life for your country," Smith's pastor, Jacovis Davis said, summoning "amens" from the crowd. "He was willing to go over to Iraq and do what he had to do. That's a good soldier."
Davis said Smith was also a "good soldier for Jesus."
Smith died Nov. 28 at Walter Reed Army Medical Center in Washington, D.C., after being shot by a sniper in Baghdad. His casket, surrounded by red, white and blue flowers, sat at the front of the basketball gymnasium where Staff Sgt. Hesley "Tank" Box Jr., 24, of Nashville, and Spc. Jonathan Cheatham, 19, of Camden, were also memorialized.
Box was killed May 6 in a car bombing in Baghdad and Cheatham died in Iraq on July 19, 2003, during a rocket-propelled grenade attack.
State Rep. Robert White, D-Camden, who attended Sunday's service, said the town had suffered disproportionately from the war in Iraq. He said it was strange to have had three funerals for soldiers in the town of 13,000.
"I'm hoping and praying the sacrifice made from this community is being made for a good cause," White said.
He said the area was blessed to have individuals who were willing to make that sacrifice.
Davis said Smith's family and friends shouldn't believe that his life was cut short. "He fulfilled his destiny," Davis said.
Another minister, Dwight Page, recalled Smith as "one of the guys."
"He would get along with everybody — keep on keepin' on," Page said. "You don't find that too much today. I never heard him cuss. He would give the shirt off his back."
Page said that, before Smith left for Iraq, he donated "all of his stuff — I'm talking about good stuff" to others.
"He saw something we didn't see, that people needed it," Page said.
Maj. Gen. Don Morrow, adjutant general of the Arkansas National Guard, presented Smith's parents, Donald Ray Smith and Deborah Smith, with medals their son had earned — a Purple Heart, a Bronze Star and an Arkansas Distinguished Service Medal.
Smith's mother sobbed aloud each time Morrow handed her a medal, and wiped tears from her face. Her husband handed her a handkerchief for her to use, and then wiped his own eyes after she returned it.
Morrow praised Smith's willingness to do his duty.
"He was a soldier, and when his country called, he answered that call willingly with courage and honor," Morrow said.
The Army owes the family a debt it can never repay, Morrow said.
"This young man was truly an outstanding young man. He had truly a great future in front of him," Morrow said.
He said Smith had wanted to return to Camden and take courses in computer technology.
"It's up to us to live a good life, a life of freedom that this young man paid the price for," Morrow said.
After Morrow presented the medals to Smith's parents, the Sheila Atkins sang a spiritual: "It's all right, yes, Jesus, he's going to make everything all right." The congregation clapped along in rhythm to Atkins' words.
— Associated Press