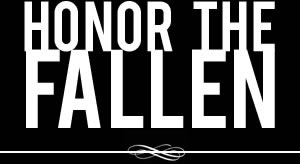 Honoring those who fought and died in Operation Enduring Freedom, Operation Iraqi Freedom and Operation New Dawn
Search Our Database
Army Sgt. Michael A. Uvanni
Died October 1, 2004 Serving During Operation Iraqi Freedom
---
27, of Rome, N.Y.; assigned to the 2nd Battalion, 108th Infantry Regiment, New York Army National Guard, Morrisonville, N.Y.; killed Oct. 1 by a sniper as he was conducting combat operations in Samarra, Iraq.
---
Rome native becomes war casualty
Associated Press
ROME, N.Y. — El Chico's Restaurant advertised itself as a place to go to escape war news. Now the restaurant has become a memorial scene adorned in bouquets, cards, candles and an American flag.
Sgt. Michael A. Uvanni, 27 — whose father helped operate El Chico's — was killed Friday in Samarra, Iraq. He was conducting combat operations and was shot by a sniper, according to the Defense Department. Uvanni was assigned to the Army National Guard's 2nd Battalion, 108th Infantry Regiment based in Morrisonville.
A sign outside the Uvanni family restaurant Sunday read: "Out of respect to this American soldier, El Chico's restaurant will be closed till further notice."
Gary Uvanni, a cousin of the soldier, recalled him as "very outgoing, proud to serve his country." He said the young man will be "very sorely missed. I will miss his smile. My heart goes out to his parents."
Uvanni was the son of Kevin and Janet Uvanni.
A standout football player at Rome Free Academy, Uvanni loved motorcycles and four-wheeling, friends and family said.
"Michael was a very energetic individual," said Tom Hoke, his former coach. "He was just a kid that really enjoyed life."
Rome Mayor John Brown said the local VFW plans to collaborate with the city on a ceremony to honor Uvanni. Details of the ceremony are expected later this week.
He was deployed to Iraq just about five weeks ago, friends and family said.