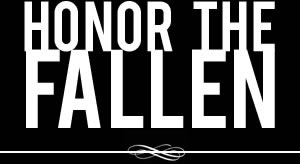 Honoring those who fought and died in Operation Enduring Freedom, Operation Iraqi Freedom and Operation New Dawn
Search Our Database
Army Sgt. Michael D. Rowe
Died March 28, 2006 Serving During Operation Iraqi Freedom
---
23, New Port Richey, Fla.; assigned to the 46th Engineer Battalion, Warrior Brigade, Fort Polk, La.; killed March 28 when an improvised explosive device detonated near his Humvee during combat operations died in Rutbah, Iraq.
---
Fort Polk-based soldier killed a day before his birthday
NEW PORT RICHEY, Fla. — A 23-year-old Army sergeant with a pregnant wife was killed in Iraq when an explosive detonated near his Humvee.
Michael D. Rowe, of the 46th Engineer Battalion, Warrior Brigade, based in Fort Polk, La., was killed Tuesday in Rutbah — one day before his 24th birthday.
Rowe had been keeping his mission in Iraq secret from his mother until about a week and a half ago, when Marcy Rowe learned he was providing support for convoys, not rearming vehicles, the woman told The Tampa Tribune.
Marcy Rowe said her son "wanted to protect his mother," but hated lying about his job and was glad that she found out he had an assignment that put him in harm's way.
"He did everything full throttle," Rowe said. "He enjoyed life. He wasn't stupid. He knew he had so much to live for."
Michael Rowe learned his wife Rebecca was pregnant shortly after deploying to Iraq in November, his mother said.
A 2001 graduate of Gulf High School, her son loved military life, Rowe said. He first enlisted in the National Guard and was in training when the Sept. 11 attacks occurred.
He switched to the Army nearly three years ago, and about two weeks ago re-enlisted for another four years. He said the Army would be his career, Marcy Rowe said.
———
Associated Press / Information from: The Tampa Tribune