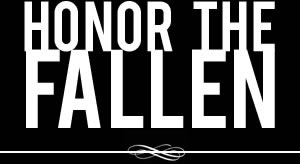 Honoring those who fought and died in Operation Enduring Freedom, Operation Iraqi Freedom and Operation New Dawn
Search Our Database
Army Sgt. Michael Paul Barrera
Died October 28, 2003 Serving During Operation Iraqi Freedom
---
26, of Von Ormy, Texas; assigned to the 3rd Battalion, 67th Armor Regiment, Fort Hood, Texas; killed Oct. 28 when his tank was hit with an improvised explosive device in Baqubah, Iraq.
---
Body of slain Texas soldier coming home
Associated Press
SAN ANTONIO — Sgt. Michael Paul Barrera told his mother and stepfather that he was looking forward to returning to Central Texas on Army leave, but he didn't get to participate in the new military program.
The remains of Barrera, who died when his tank was hit by an explosive northeast of Baghdad, were expected to arrive at San Antonio International Airport on Nov. 5
Barrera, 26, of the San Antonio suburb of Von Ormy, was one of two 4th Infantry Division soldiers killed on Oct. 28.
"We were expecting him in time for one of the holidays, and we were going to have a big party and cook a cow," his mother, Hilda Guardiola, told the San Antonio Express-News. "My husband would tell him 'I'm still chasing the cow."'
Barrera's relatives said it was ironic that he died in one of the Army's armored warhorses, an M1 Abrams tank.
"I would tell him to be careful and he would say, 'Mom, remember, I'm in a tank,"' said Guardiola, an attendance clerk at Whittier Middle School.
Since April, Barrera had been assigned to Fort Hood's 3rd Battalion, 67th Armor Regiment in Iraq.
Barrera, who was born in Laredo, is the fourth area soldier killed in Iraq since March. A fifth died in a helicopter accident in Kuwait.
Conflict was nothing new to the soldier, who had spent six months in Kosovo after hostilities ended. From Iraq, his letters home were guarded, perhaps to spare his family worry, his mother said.
"None of Mikey's letters ever said, "Mom, I'm scared,"' she said. "All he said was he was homesick and wanted to come home."
Also killed while on patrol in Baqubah, Iraq was Spec. Isaac Campoy, 21, of Douglas, Ariz.
Barrera enlisted in the Army after his 1995 graduation from Somerset High School and was deployed to Iraq on April 9. In another letter, he told his family he'd been awarded the Bronze Star but that he would tell them about it later.
"The Army hasn't told us anything about the Bronze Star, and we'd sure like to know," Guardiola said.