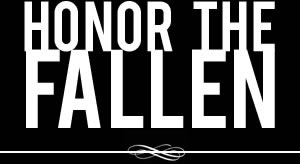 Honoring those who fought and died in Operation Enduring Freedom, Operation Iraqi Freedom and Operation New Dawn
Search Our Database
Army Sgt. Michael T. Crockett
Died July 14, 2003 Serving During Operation Iraqi Freedom
---
27, of Soperton, Ga.; assigned to Headquarters and Headquarters Company, 3rd Battalion, 7th Infantry Regiment, Fort Stewart, Ga.; killed July 14 in Baghdad when his patrol came under attack by rocket-propelled grenade.
---
Middle Georgian killed in Iraq ambush
Associated Press
SOPERTON, Ga — A middle Georgia soldier was killed during an ambush while he was on night patrol at the Baghdad airport in Iraq, the Department of Defense said Tuesday.
Army Sgt. Michael Tyrone Crockett, 27, of Soperton, was returning from an overnight patrol Monday when his unit was attacked with rocket-propelled grenades. Ten other soldiers in the convoy were wounded, three seriously.
Crockett was in a 2"-ton truck that was hit by a grenade, said his wife, Tracey Crockett, who had talked to Army officials. He was assigned to the 3rd Battalion, 7th Infantry Regiment of the 3rd Infantry Division based out of Fort Stewart.
She found out her husband had been killed when soldiers knocked on her door in Soperton on Monday, just hours after she had received a dozen red roses sent overseas from her husband.
"He always sent me red roses," she said Tuesday. "He loved to spoil me, and after his son was born, he spoiled him, too."
The 3"-year-old boy, Michael Tyrone Crockett Jr., helped comfort Tracey Crockett while they spent time with her parents in Tomball, Texas, she said.
Crockett was the 36th soldier with the 3rd Infantry Division (Mechanized) to be killed in Iraq. He's the 32nd American soldier killed in hostile action since President Bush declared an end to major fighting.
The 3rd Infantry Division sent 16,500 soldiers to Iraq from Georgia bases, and it has lost more troops than any other American military unit.
He's believed to be the first person from middle Georgia to die in the war in Iraq.
His mother, Maxine Crockett, sent her son off to war in December with a hug and a kiss.
"He told me he was too old for that, but he kissed me," she said. "I told him we weren't going to say goodbye, we're going to say, 'See you later.'
"So he said, 'See you later.' "