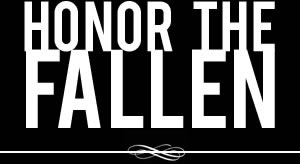 Honoring those who fought and died in Operation Enduring Freedom, Operation Iraqi Freedom and Operation New Dawn
Search Our Database
Army Sgt. Nathan R. Field
Died January 7, 2006 Serving During Operation Iraqi Freedom
---
23, of Lehigh, Iowa; assigned to the 4249th Port Security Company, Army Reserve, Pocahontas, Iowa; killed Jan. 7 when his Humvee was hit by a civilian vehicle in Umm Qasr, Iraq. Also killed was Spc. Robert T. Johnson.
* * * * *
Two Iowa soldiers killed in Iraq
DES MOINES, Iowa — Two Iowa soldiers died over the weekend in Iraq, including an Iowa National Guardsman aboard a helicopter that crashed and killed 12 people, said relatives and Army officials.
Maj. Stuart Anderson, 44, of Dubuque, was on his second tour of duty in the Gulf region when the Black Hawk helicopter went down Saturday in northern Iraq. The same day, Sgt. Nathan Field, 23, of Lehigh, was killed when his Humvee was hit by a civilian vehicle in Umm Qasr in southern Iraq.
Field was a member of the Army Reserve's 4249th Port Security Company, in Pocahontas. Military officials have not released Anderson's unit.
Field's father and uncle declined comment Monday afternoon. Officials at Fort Des Moines said they had no additional information about Field or his death.
Anderson's family is mourning the major's death at their home in Hoffman, Minn., about 20 miles west of Alexandria. Anderson was a graduate of Benson High School in Benson, Minn., and North Dakota State University, according to the St. Paul Pioneer Press in Minnesota.
"He loved to talk," Anderson's father, Claremont Anderson, told KSTP-TV of St. Paul. "And he was an avid family man."
Stuart Anderson had been living in Dubuque with his wife Tori, and daughters Keely and Kirsten. Anderson, a welder, would have been home this fall, his family said.
U.S. military officials said the UH-60 Black Hawk crashed just before midnight Saturday about seven miles east of Tal Afar, a northern city near the Syrian border that has seen heavy fighting with insurgents.
Anderson's father said he and his wife, Nancy, saw the report of the helicopter crash but didn't know whether it involved their son until the soldier's wife called from Dubuque to share the news Sunday night.
That's when Clarement Anderson went numb, and reminded himself that thousands of other American families were in the same position of grief.
"I'm so proud of all of them," he said, then took a long pause. "But it's the price we pay for freedom."
Claremont Anderson said his son had served 20 years in the National Guard but was unable to retire last year because retirements were frozen to maintain troop levels for the military operations in Iraq. He had served in Kuwait and Iraq on his first tour.
"He was real enthusiastic the first time he went over there," Claremont Anderson said. "This time, the joy was kinda out of it. He knew he had to go because of honor, but the novelty had worn off."
Military spokesman Lt. Col. Barry Johnson did not say what caused the crash, but bad weather had wracked most of Iraq.
The Black Hawk was part of a two-helicopter team providing support for the 101st Airborne Division, though officials would not confirm whether the troops were part of that unit.
The latest deaths followed an especially bloody week in which about 200 Iraqis and a dozen U.S. troops were killed.
There have been at least 23 fatal helicopter crashes in Iraq since March 20, 2003, killing at least 144 people.
Claremont Anderson said his son was doing what he wanted to do.
"He was very proud of being in the military. ... Even as a small boy he always played with GI Joe stuff and that was his thing. He just loved it," his father said.
Anderson said his son didn't expect to die in Iraq.
"There was no doubt in his mind he was coming back," he said.
— Associated Press