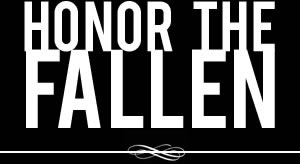 Honoring those who fought and died in Operation Enduring Freedom, Operation Iraqi Freedom and Operation New Dawn
Search Our Database
Army Sgt. Nicholas A. Tomko
Died November 9, 2003 Serving During Operation Iraqi Freedom
---
24, of Pittsburgh, Pa.; assigned to the 307th Military Police Company, U.S. Army Reserve, New Kensington, Pa.; killed while riding as the door gunner in a convoy vehicle Nov. 9 when his team came under small-arms attack in Baghdad.
---
Pittsburgh-area solider killed in attack in Iraq
Associated Press
PITTSBURGH — An Army reservist from Pennsylvania who was due home in a little more than a month was killed Nov. 9 when a convoy he was escorting in Baghdad was attacked, Defense Department officials and his father said.
Sgt. Nicholas A. Tomko, a 24-year-old in the 307th Military Police Company out of New Kensington, Pa., was fatally shot in the shoulder and chest when the Humvee he was riding in as a door gunner was attacked by mortar and small arms fire, according to his father, Jack Tomko, and his fiancee, Jessica Baillie.
"He was a great kid, brave as hell, he didn't take no chances, he knew his stuff," said Jack Tomko, 58, of Evans City. "I guess that day he didn't know what was going on or something."
Tomko and Baillie said Nicholas Tomko was scheduled to leave Iraq in two weeks and arrive home on Dec. 22.
Baillie, of Shaler, the mother of their two-year-old son Ethan, said she had talked to Nicholas Tomko on Saturday and was stunned by his death.
"I didn't think it was going to happen, you know, he had too much to come home to," Baillie told Pittsburgh television station WTAE. "We had too much of a future."
Nicholas Tomko, who was working as an armored car driver near Pittsburgh, joined the Army Reserves three years ago hoping to get a head start on a career in law enforcement, his father said. He was stationed in Bosnia for six months and had two months off before his unit was reactivated in February.
Jack Tomko, who served in the Marine Corps from 1966 from 1970, said he and his son didn't talk about the war or conditions in Iraq.
"I told him you don't tell me what is going on, you tell me when you get home," Tomko said.
Tomko described his son as an average boy growing up and remembered how he would occasionally get into food fights with a friend, placing overripe apples and tomatoes on sticks and hitting each other. But he said his son never got into serious trouble.
Baillie said she thought their son was too young to tell about his father's death.
"I'm gonna make sure than Ethan knows that his dad is a hero and that he did, you know, what he wanted to do and that he went over there to fight for his country," Baillie said. "There is nothing negative you can say about that."