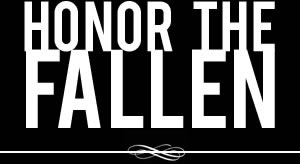 Honoring those who fought and died in Operation Enduring Freedom, Operation Iraqi Freedom and Operation New Dawn
Search Our Database
Army Sgt. Paul M. Heltzel
Died March 15, 2005 Serving During Operation Iraqi Freedom
---
39, of Baton Rouge, La.; assigned to the 2nd Battalion, 156th Infantry Regiment, 256th Brigade Combat Team, Louisiana Army National Guard, Eunice, La.; killed March 15 when a vehicle-borne improvised explosive device detonated while he was conducting a mounted patrol in Baghdad.
---
Louisiana Guardsman killed in Iraq
Associated Press
BATON ROUGE, La. — Gov. Kathleen Blanco asked Louisianans to pray for the American soldiers on duty in Iraq after it was announced that a Louisiana National Guardsman was killed in Iraq.
Sgt. Paul Heltzel, an Indiana native with Charlie Company, 2nd Battalion, 256th Brigade Combat Team, was on foot patrol when a car bomb killed him and injured several other soldiers Tuesday, the guard said. Heltzel was assigned to Task Force 1/69th Infantry.
On Thursday, Lt. Col. Pete Schneider, a Guard spokesman, did not release more details about the incident.
"I again call on all citizens to continue praying for the brave Louisiana soldiers who have dedicated their lives to serving our country," Blanco said in a statement.
Heltzel had worked as an instructor with the Louisiana National Guard Challenge Program's Gillis W. Long Center in St. Gabriel.
Heltzel was the 16th Louisiana Guardsman killed in Iraq since deployment last fall. Eighteen active-duty soldiers and Marines from Louisiana have also died in Iraq.
In a statement released by the Guard, his wife, Christy M. Wyble-Heltzel, said of her husband: "He was always taking care of soldiers, whether right or wrong, he was always there for his soldiers. Even in his death, Paul was taking care of his injured soldiers. This is how he would want to be remembered."
Heltzel was recently given the enlisted soldier of the year award for his work with the task force, the Guard said.
The Heltzel family could not be reached for comment.