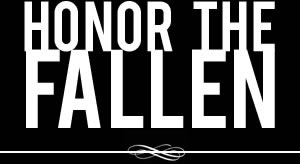 Honoring those who fought and died in Operation Enduring Freedom, Operation Iraqi Freedom and Operation New Dawn
Search Our Database
Army Sgt. Randell T. Marshall
Died April 23, 2007 Serving During Operation Iraqi Freedom
---
22, of Fitzgerald, Ga.; assigned to the 5th Squadron, 73rd Cavalry Regiment, 3rd Brigade Combat Team, 82nd Airborne Division, Fort Bragg, N.C.; died April 23 in Sadah, Iraq, of wounds suffered when an improvised explosive device detonated near his location. Also killed were 1st Lt. Kevin J. Gaspers, Staff Sgt. Kenneth E. Locker Jr., Staff Sgt. William C. Moore, Sgt. Brice A. Pearson, Sgt. Michael L. Vaughan, Spc. Jerry R. King, Spc. Michael J. Rodriguez and Pfc. Garrett C. Knoll.
---
Soldiers from Georgia among paratroopers killed
The Associated Press
Two soldiers from Georgia were among nine members of the 82nd Airborne Division to die when suicide bombers attacked an outpost in Iraq, military officials said April 26.
One of them, Pfc. Ryen King, 19, of Bowersville, was the second member of the 2005 class of Franklin County High School to be killed in Iraq in six months.
Also killed was Sgt. Randell T. Marshall, 22, of Fitzgerald, in south Georgia.
Two suicide bombers struck the building in Diyala province April 23, causing it to collapse. Twenty others were wounded in the attack.
All were members of the 5th Squadron, 73rd Cavalry Regiment, 3rd Brigade Combat Team, at Fort Bragg, N.C. The 3,500-member brigade, one of four infantry brigades in the 82nd Airborne Division, deployed to Iraq in August.
It was the largest single death toll for the 82nd Airborne since the Vietnam War and marked the single greatest loss of life for American ground forces in Iraq since December 2005.
Marshall had been in the Army since 2005 and had been a professional bull rider before joining the service, said Sgt. Josh Meismer, who served with him.
"He was a hard-core paratrooper," Meismer said.
Marshall is survived by his father, Curtis Marshall; his mother, Teresa Marshall; and his sister, Kayla Marshall, all of Fitzgerald.
King also was a scout described as a soldier who did extra work without being asked. He joined the Army in 2005.
"The kids in Iraq just loved King," said Sgt. William Fleming, who served with him in Iraq. "They were attracted to him like a big teddy bear."
King is survived by his father, Jerry King, of Bowersville; and his mother, Carmen Jordan, of Royston.
King was a two-sport athlete and member of Franklin High's Young Democrats.
King's father, Jerry King of Bowersville, said his son told him he felt a "need to serve."
King had five sisters, ages 2 to 20, and was a role model for them, his father said.
"He had a lot of sense of responsibility protecting his sisters," King said. "He really cared a lot about them."
The other Franklin County High graduate killed was Pfc. Daniel Allman II, 20, of Canon, who died in November when his Humvee was hit by an improvised explosive device.