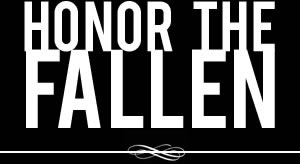 Honoring those who fought and died in Operation Enduring Freedom, Operation Iraqi Freedom and Operation New Dawn
Search Our Database
Army Sgt. Richard K. Parker
Died June 14, 2007 Serving During Operation Iraqi Freedom
---
26, of Phillips, Maine; assigned to Company A, 1st Battalion, 152nd Field Artillery Regiment, Maine Army National Guard, Waterville, Maine; died June 14 in Scania, Iraq, of wounds sustained June 13 when improvised explosive devices detonated near his vehicle during combat operations.
---
Maine Guardsman dies in Iraq
The Associated Press
AUGUSTA, Maine — A Maine Army National Guard soldier from Phillips died in Iraq earlier this week, Gov. John Baldacci said June 15.
Sgt. Richard Parker was killed in action June 13. The 26-year-old Parker was a member of Battery A, 1st Battalion, 152nd Field Artillery Regiment, from Waterville. He served with the Security Force II element in Iraq.
Baldacci said Parker's family has been notified and that he extended his condolences to the soldier's relatives.
"Sergeant Parker was well-loved and greatly respected by his unit and the Maine Army National Guard," Baldacci said.
Flags will be ordered flown at half-staff on the day of Parker's funeral.
---
Soldier is laid to rest in western Maine
The Associated Press
STRONG, Maine — A Maine soldier killed in Iraq was laid to rest June 26 following a service at the high school he attended.
Flags were at half-staff across the state to honor Maine Army National Guard Sgt. Richard Parker of Phillips, who was remembered at Mt. Abram High School as a soldier who loved his family and his country.
A military chaplain read a letter from his mother, Dixie Flagg of Avon, in which she described how her 26-year-old son would call and ask about baking recipes, using it as an excuse to talk.
"Every day for the rest of our lives, Richard will be in our hearts, our prayers and our memories," she wrote. "We love you son."
Parker, a member of the 152nd Field Artillery Regiment, died a day after being injured by a roadside blast on June 13 in Scania, Iraq. He left behind a 5-month-old son whom he never saw, as well as his fiancee, Ashley Smith, family members said.
Maine National Guard Sgt. Major Greg Small thanked Parker's family for their sacrifice. "He was an outstanding young man, an outstanding soldier, a guy who loved his country and loved what he was doing," Small told WCSH-TV.
The 152nd Field Artillery Regiment, which has been working to protect convoys and secure roads along the north-to-south supply routes in Iraq, is due to return in late July.
Gov. John Baldacci left a meeting of New England governors and eastern Canadian premiers on Prince Edward Island to attend the services for Parker.
"The worst loss a parent can suffer is the loss of their child. I think the only thing you can do is let them know that you feel for them, that you're thinking of them, and that that your state stands as an extended family there to support them," he said.
---
Family, friends remember Maine soldier killed in Iraq
The Associated Press
With a home at the end of a long dirt road, Gary Perlson's family got few unexpected visitors. One was Richard K. Parker.
"Richard was the only person who ever came trick-or-treating to my house," Perlson recalled with a chuckle.
Army Sgt. Richard K. Parker, 26, of Phillips, Maine, died June 14 in Scania, Iraq, from wounds suffered June 13 when explosives detonated near his vehicle.
He was assigned to Waterville.
Michael Ellis, a guidance counselor, recalled a youngster who as early as junior high was anxious to extend his family's tradition of military service.
"I had him as a middle school student," Ellis said. "He even talked then about wanting to do something in the military. It was the thing he liked to do."
Relatives recalled Parker as a mentor. "He was like an older sibling," said cousin Jonathan Parker, who played basketball and went fishing with Richard.
Parker was looking forward to returning home later this year to see his girlfriend, Ashley Smith, with whom he had a son in January, Keagan.
The 1999 high school graduate also is survived by his mother and stepfather, Dixie and Jerry Flagg, and father and stepmother, Scott and Flora Hood.