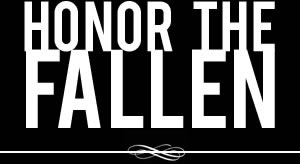 Honoring those who fought and died in Operation Enduring Freedom, Operation Iraqi Freedom and Operation New Dawn
Search Our Database
Army Sgt. Rickey E. Jones
Died February 22, 2006 Serving During Operation Iraqi Freedom
---
21, of Kokomo, Ind.; assigned to the 1st Battalion, 327th Infantry Regiment, 1st Brigade Combat Team, 101st Airborne Division, Fort Campbell, Ky.; killed Feb. 22 when an improvised explosive device detonated near his Humvee during patrol operations in Hawijah, Iraq. Also killed were Staff Sgt. Gregson G. Gourley, Pfc. Christopher L. Marion and Pfc. Allan A. Morr.
* * * * *
Hundreds of biker vets honor Kokomo soldier
By Ken Kusmer
Associated Press
KOKOMO, Ind. — In a community that turns out to honor military sacrifice, hundreds of people showed up on a dreary, chilly winter morning Monday to pay their final respects to Sgt. Rickey Jones, the latest Indiana soldier to die in Iraq.
Leather-, denim- and camouflage-clad motorcyclists and other veterans held up U.S. flags in mostly silent tribute to Jones outside the funeral at Crossroads Community Church, a mere stone's throw from a route designated Vietnam Veterans Memorial Highway.
"He is our brother. Most of us are veterans, or relatives of veterans. He is family," said Hugo Reese of Argos, an Indiana ride captain for the Patriot Guard Riders.
Reese's group has mobilized in recent months to honor fallen U.S. service members and shield their families from protesters at funerals. As many as 400 members from Indiana and surrounding states came to Jones' funeral, Reese said, along with others from the Vietnam Veterans, Veterans of Foreign Wars, Rolling Thunder and other groups.
Jones, 21, of Kokomo, was among four members of the Army's 101st Airborne Division based at Fort Campbell, Ky., killed Feb. 22 by a roadside bomb north of Baghdad.
Afterward, his family's home was egged and received taunting telephone calls, leading the General Assembly to push through a bill last week imposing penalties of six months to three years in prison and a $10,000 fine for those convicted of disrupting funerals or burials in Indiana.
Gov. Mitch Daniels signed the bill Thursday and was among the dignitaries who joined about 400 other mourners inside the church for the funeral, adding to the more than 200 outside.
"I'm just another grieving citizen," Daniels said in a brief interview inside the church, after chatting with veterans. Asked if he believed the new state law will make a difference, he replied: "I hope. In honesty, what will make a difference is when the news media stops taking pictures of hate-filled people."
Daniels was referring to members of the Westboro Baptist Church, the Topeka, Kan.-based congregation that travels around the country demonstrating outside military funerals. Members deliver a message that U.S. military deaths are divine retribution against a nation that it claims harbors homosexuals in direct violation of God's will.
The Westboro group did not show up for Jones' funeral, even through local police had designated an area where it could demonstrate peacefully. Shirley Phelps-Roper, the daughter of Westboro Pastor Fred Phelps and an attorney for the independent congregation, said it decided to stay away out of fear that it would be implicated in the vandalism at the home of Jones' family.
"We're not going to walk into a trap," Phelps-Roper said in a telephone interview. She condemned the vandalism, and the church has offered a $5,000 reward for information leading to the arrest and conviction of those responsible.
"That's undisciplined, improper conduct. Every person in the free world knows that's not what we're about."
The area designated for the Westboro group was along U.S. 31, the route that also pays tribute to Vietnam Veterans, whose reunions in the Kokomo area have drawn tens of thousands of people who served in that war. Further up the road at the entrance to Kokomo, 50 miles north of Indianapolis, scores of people, young and old, lined the highway, some holding U.S. flags, in honor of Jones.
The spot reserved for the Westboro church, however, stood vacant except for a few photographers and a few police officers manning a barricade there. The thick fog that enveloped the Crossroads campus reduced visibility such that it hardly could be seen from the church entrance.
"I think it's kind of cool that even God showed up to make sure they weren't seen, even if they were here," Reese said.