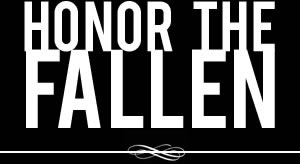 Honoring those who fought and died in Operation Enduring Freedom, Operation Iraqi Freedom and Operation New Dawn
Search Our Database
Army Sgt. Robert D. Gordon II
Died September 16, 2009 Serving During Operation Enduring Freedom
---
22, of River Falls, Ala.; assigned to the 2nd Battalion, 1st Infantry Regiment, 5th Stryker Brigade Combat Team, 2nd Infantry Division, Fort Lewis, Wash.; died Sept. 16 at Landstuhl Regional Medical Center, Germany, from a noncombat-related illness, after becoming ill Sept. 11 in southern Afghanistan.
---
Enlisted straight out of high school
The Associated Press
Robert Gordon couldn't enlist until he was 18, so he until then, he played out his dream of being a soldier with his G.I. Joes.
"If I had all the money we spent on G.I. Joes, I'd be set," said his mother, Diane Gordon. "But it carried through until the age he could sign up on his own."
Gordon, 22, of River Falls, Ala., died Sept. 16 at a U.S. military hospital in Landstuhl, Germany, after contracting an illness Sept. 11 while serving in southern Afghanistan. He was assigned to Fort Lewis, Wash., and had enlisted after graduating from Red Level High School.
His father died at a young age, and Gordon was raised by his mother.
"We always knew he was going into the military. He put on a tough front for his friends, but deep down, he was such a sweet, sweet boy," Diane Gordon said. "His daddy was an infantryman, so that made up his mind."
Diane Gordon said she was proud of her son for doing what he always dreamed of.
"That's the kind of person he was," she said.
"He had a mischievous streak, and when he made up his mind, that was it."
Gordon is also survived by a brother and sister.