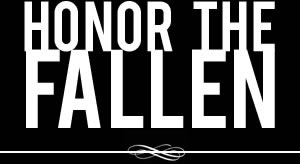 Honoring those who fought and died in Operation Enduring Freedom, Operation Iraqi Freedom and Operation New Dawn
Search Our Database
Army Sgt. Robert J. Montgomery Jr.
Died May 22, 2007 Serving During Operation Iraqi Freedom
---
29, of Scottsburg, Ind.; assigned to the 1st Squadron, 40th Cavalry Regiment, 4th Brigade Combat Team (Airborne), 25th Infantry Division, Fort Richardson, Alaska; died May 22 in Jabour, Iraq, of wounds sustained when an improvised explosive device detonated near his unit.
---
Family of Scottsburg soldier informed of his death in Iraq
The Associated Press
SCOTTSBURG, Ind. — A 29-year-old soldier from southern Indiana was killed in Iraq, his family said.
An army chaplain informed Gail Bond early May 23 that her son, Sgt. Joe Montgomery, 29, died May 22 while on a mission in Baghdad dealing with underground explosives, Bond said.
"Joe stepped on a wire that triggered an explosion and he was killed instantly," Montgomery's uncle, Bill Graham, told Louisville, Ky.'s WHAS-TV.
Montgomery leaves behind a wife and three children, who live at Fort Richardson in Alaska. A brother, Micah, is also in Iraq with the Army.
The family was planning a funeral and burial in Scottsburg.
Friends set up a memorial in the front yard of the family home, about 30 miles north of Louisville.
---
Hundreds attend southern Indiana soldier's funeral
The Associated Press
SCOTTSBURG, Ind. — Hundreds of mourners attended the funeral and graveside service of a southern Indiana Army sergeant killed by an explosion in Iraq.
Robert Joe Montgomery II, 29, of Scottsburg, was killed May 22 in Al Jabour near Baghdad.
Montgomery, who was married with three children, was remembered for his gift for poetry, his impact on those who knew him and his passion for the hard-rock group Nine Inch Nails.
Montgomery's mother, Gail Bond, said the service went well.
"My son deserved that," she said. "I don't think it could have been any better."
A graveside service at Scottsburg Cemetery included a 21-gun salute, taps played by an Army bugler and "Amazing Grace" performed by a 10-piece bagpipe band. White birds were released near the end of the service, along with 300 balloons provided by friends of the family.
"I wanted them to go to heaven, where Joey is," said Kay Haven, a family friend.
During the service, Montgomery's wife, Missy, leaned forward several times and covered her face with her hands. Her son, Robert Joseph III, and older daughter Skyla, 9, sat quietly by her side. Her daughter Emma, 2, sat several rows back with relatives.
Montgomery's wife and children arrived in Indiana on Memorial Day weekend from their home in Fort Richardson, Alaska. When Montgomery's body arrived from overseas on May 29, Scottsburg held a homecoming processional.
Since February 2003, 83 Indiana military personnel have died after being sent to the Middle East for the war in Iraq.