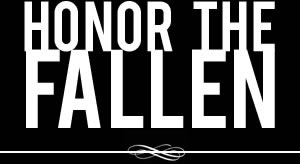 Honoring those who fought and died in Operation Enduring Freedom, Operation Iraqi Freedom and Operation New Dawn
Search Our Database
Army Sgt. Robert W. Sweeney III
Died January 10, 2005 Serving During Operation Iraqi Freedom
---
22, of Pineville, La.; assigned to the 3rd Battalion, 156th Infantry Regiment, 256th Infantry Brigade, Louisiana Army National Guard, Lake Charles, La.; killed Jan. 10 when an improvised explosive device hit his military vehicle in Baghdad. Also killed was Army Staff Sgt. William F. Manuel.
---
Louisiana soldier killed in Iraq
Associated Press
PINEVILLE, La. — A Louisiana soldiers was killed in Iraq when a roadside bomb blew up the heavily armored Bradley Fighting Vehicle he was traveling — just four days after a similar attack killed six from Louisiana.
Killed Monday was Sgt. Robert Sweeney III of Pineville, family members said. Also killed was Staff Sgt. Bill Manuel of Oberlin.
Both were members of the Louisiana National Guard's 256th Infantry Brigade.
American officials said that in addition to the two soldiers who were killed, four were wounded in the attack.
"I extend my deepest sympathies to the families and loved ones of our fallen heroes and to the entire 256th family," Gov. Kathleen Blanco said in a news release.
"To those soldiers who are wounded, I pray that God will restore your health and give you great comfort."
A spokesman for the National Guard said official release of the names of the victims would come after all families were notified.
Sweeney, a graduate of Pineville High School, was a sophomore majoring in criminal justice at Louisiana College before he was called up.
The Town Talk in Alexandria had interviewed Sweeney shortly after the Sept. 11 terrorist attacks. Then a freshman at Louisiana College, Sweeney already was serving in the Louisiana National Guard.
"People like to say our generation are slackers that don't care about anything," he said. "But they'll see that's wrong. If they call me up, I'm ready. Those (victims) didn't sign any papers to die for their country. But I did."
Sweeney had called his father from Iraq soon after the Jan. 6 death of six Louisiana National Guardsmen. The 22-year-old left a message simply saying that he was all right.
Robert Sweeney II had a steady flow of visitors to his home Monday and telephone calls offering condolences. The American flag flew on the front porch, a yellow ribbon tied to a trestle flapped in the breeze and a sign honoring his son's unit — Charlie Company, 3-156 Mechanized Infantry — remained in the front yard.
"My son was one of our brave soldiers who gave his life so others could live in a democracy," Sweeney said.
On Friday, Robert Sweeney had ordered his passport, just in case his son was injured and taken to a hospital in Germany.
The attack this week was similar to the one last Thursday that killed the six soldiers from Louisiana and one from New York — a powerful roadside bomb, probably set off by insurgents using a remote electronic detonator.
American officials have cautioned that insurgents will escalate attacks in a bid to scuttle Jan. 30 elections, increasing the size and power of their bombs.
The explosives in Thursday's explosion were likely several artillery shells used simultaneously, "strung together to increase their lethality," said Brig. Gen. John Basilica, commander of the 256th Brigade of the Louisiana National Guard.
Killed in the blast last week were Spc. Bradley Bergeron, Sgt. Christopher Babin, 27, and Pfc. Armand Frickey, 21, all of Houma; and Spc. Warren Murphy of Marrero, Spc. Huey Fassbender III of LaPlace and Sgt. 1st Class Kurt Comeaux of Raceland.