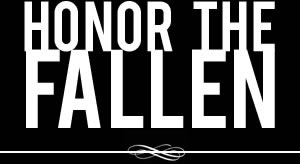 Honoring those who fought and died in Operation Enduring Freedom, Operation Iraqi Freedom and Operation New Dawn
Search Our Database
Army Sgt. Roderic A. Solomon
Died March 28, 2003 Serving During Operation Iraqi Freedom
---
32, of Fayetteville, N.C.; assigned to 2nd Battalion, 7th Infantry Regiment, 3rd Infantry Division, Fort Stewart, Ga.; killed March 28 in a vehicle accident in Iraq.
* * * * *
Mother's faith shaken by son's death in Iraq
By Stephen Manning
Associated Press
Belinda Solomon watched the Iraq war every day last spring on television, convinced that her vigilance, along with a deep religious faith, would help bring her son home alive.
But a year after Sgt. Roderic Solomon, 32, was killed in a crash last March 28, she finds that her once-steadfast faith has been badly shaken.
Now she wonders why God picked her "Roddy," a quiet man who tried hard, who didn't drink or smoke, the father of two young sons and an 8-year-old girl he lovingly called his "Asia Bear."
"I'm a true believer in God, and I think he has reasons for why all things happen," she said from her home in Fayetteville, N.C. "Why he took my son and left the rest of them, I don't know. I have questioned God and I know that's not right."
Solomon was one of six men in the back of a Bradley fighting vehicle that plunged into a ravine during a late-night mission just south of Baghdad.
He came from a line of service members — his father, Robert, served two tours of duty in Vietnam with the Army, his grandfathers fought in World War II and his older brother served in the Army.
Roderic served during the first Gulf War, but when he told his parents in 2002 that he wanted to sign up again, to make the Army a career, they pleaded with him to change his mind. In the post-Sept. 11 world, they were sure he would be sent to a war zone.
"I kept telling him, 'No, Roddy, not now, this is a bad time,"' Belinda remembers.
Sometimes she looks at the photos sent home by one of Roderic's friends. There are shots of him when he was promoted to sergeant and another of a buddy hoisting Solomon over his head. But the one that gives her chills is a snapshot of Roderic standing in front of a Bradley.
The men who served with Solomon said he took care of them, that he would sacrifice himself to help fellow soldiers.
Pfc. Joseph Matherne, who was in the back of the Bradley with Solomon the night he died, said Solomon took on a paternal responsibility for the younger men in the unit. When Solomon learned Matherne didn't have a Kevlar protective vest that fit, he traded a pair of expensive goggles to get the gear Matherne needed.
"He was a good man, an extremely good man," Matherne said.
* * * * *
First Gulf War veteran won re-enlistment at age 31
Sgt. Roderic Solomon, 32, of Fayetteville, N.C., fought hard to get the Army to take him back last year.
The third-generation soldier had seen combat in the '91 Gulf War during a six-year stint after high school. Then, he tried civilian life and the National Guard before he realized the Army was where be belonged.
Trouble was, the Army was reluctant to take a 30-year-old infantryman with three children.
"The Army said no, no, no, but Roddy wouldn't accept that," said his father, Robert Solomon of Fayetteville. "He pushed and pushed and pushed."
After more than a year of trying to get back in, Solomon won a one-on-one interview with a colonel. He made his case. The colonel said yes. Solomon rejoined the Army in May 2002.
He wanted an administrative position but returned to the infantry, his father said.
Solomon died Friday, March 28, when the Bradley Fighting Vehicle he was in drove off a cliff near Najaf in Iraq. Solomon, who is divorced, had a daughter, Asia, 8, and two sons, Talyn, 7, and Kenyon, 3.
Solomon's father and older brother retired from the Army. Both his grandfathers were career soldiers, too. One died in Germany in World War II and is buried there.
"Even a career soldier can't prepare for this. It hurts," Solomon's father said. "But I'm proud of what he was doing."
— USA Today