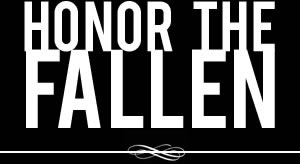 Honoring those who fought and died in Operation Enduring Freedom, Operation Iraqi Freedom and Operation New Dawn
Search Our Database
Army Sgt. Ronnie L. Shelley Sr.
Died July 30, 2005 Serving During Operation Iraqi Freedom
---
34, of Valdosta, Ga.; assigned to the 2nd Battalion, 121st Infantry Regiment, 48th Infantry Brigade, Georgia Army National Guard, Albany, Ga.; killed July 30 when an improvised explosive device detonated near his Humvee while he was on patrol in Baghdad. Also killed were Staff Sgt. David R. Jones Sr., Sgt. 1st Class Victor A. Anderson and Sgt. Jonathon C. Haggin.
---
Ga. Guardsmen – and best friends – killed in Iraq
By Elliott Minor
Associated Press
VALDOSTA, Ga. — Ronnie "Rod" Shelley and John Thomas became best friends in the Georgia Army National Guard.
They both were ex-Marines, both about the same age, and both enjoyed searching for arrowheads and fishing together. And when their infantry unit was sent to Iraq in May, they went to war together.
In two roadside bomb blasts separated by only six days, they were among eight Georgia citizen-soldiers — all members of the same battalion — who became the Georgia Guard's first combat casualties since World War II.
As of late Tuesday, the National Guard had not released the identities of the four soldiers killed Saturday in the latest bombing. But family members and employers identified them as Shelley, 34, of Valdosta; Sgt. 1st Class Victor Anderson, 39, of Ellaville; Sgt. David R. Jones, 45, of Augusta and Spc. Jonathon Haggin, 26, of Kingsland.
The four others, including Thomas, were killed July 24 and identified last week.
When Thomas' grandparents, John and Manuela Thomas, got the news, Shelley's wife, Heidi, visited them to offer her condolences. Then she received the bad news about her husband Sunday night.
"She called crying and said, 'They've just notified me that my husband has been killed,"' said Thomas' grandfather, an 83-year-old Air Force retiree who served during World War II, the Korean War and Vietnam War.
On Tuesday, a U.S. flag hung at half mast outside the Thomas' home in Valdosta, a south-central Georgia town of 53,000 with close ties to Moody Air Force Base, the area's largest employer.
Heidi Shelley said she went to a restaurant Tuesday morning when a waitress pointed to a news article about the latest deaths in the local paper and said, "Isn't this tragic?"
"I said, 'Yes, it was my husband," Shelley said.
She said her husband, a Marine Desert Storm veteran, joined the 48th Brigade's Company A, 2nd Battalion, 121st Infantry about three years ago. When Thomas joined 18 months ago, Shelley became "his first friend in the armory," she said. They were both specialists.
As their friendship grew, Thomas often came over to Shelley's house for steaks and ribs barbecued by his friend.
When their unit was mobilized for combat duty in Iraq, Shelley promised to watch out for Thomas.
"Ronnie said, 'Don't you worry, I'll bring him back safely,"' said Thomas' grandfather.
Shelley was so devoted to the National Guard he had all his upper teeth pulled and replaced with dentures so that he would be deployable — having the dental work done just days before the unit was called up, his wife said during an interview Tuesday at the family's home. Their three children, 13, 8 and 4, were staying with friends and relatives.
Shelley was a family man who was obsessed with having a neat yard, his wife said. "The grass had to be two inches," she said. "If the neighbor mowed the grass, Rod had to mow. He also wanted the biggest, baddest lawn mower.
She said she fell in love with his "gorgeous blue ... eyes," and "he had a laid back attitude. I could not make him mad."
Thomas, 33, was married but had no children. His grandparents said he dreamed of becoming a forest ranger. "John wanted to hike the Appalachian Trail. Now the only trail he can walk is the trail in heaven," the grandfather said.
Mrs. Thomas, wiping back tears, said the soldier felt responsible for the others in his unit. "He cared for people," she said. "That's why he had so many friends. People cared for him."
Heidi Shelley said she also became close friends with Thomas' wife, Tammie.
"We went to Applebee's for margaritas, shopping and pedicures and manicures," she said. "We're going to stay close. I can't leave her alone now and she can't leave me alone.
"If she decides to get married again, of course I'll have to approve the husband," she said.