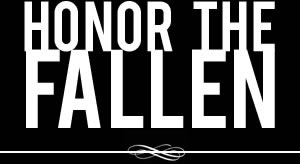 Honoring those who fought and died in Operation Enduring Freedom, Operation Iraqi Freedom and Operation New Dawn
Search Our Database
Army Sgt. Russell L. Collier
Died October 3, 2004 Serving During Operation Iraqi Freedom
---
48, of Harrison, Ark.; assigned to 1st Battalion, 206th Field Artillery Regiment, Arkansas Army National Guard, Russellville, Ark.; killed Oct. 3 when his unit, which was conducting traffic-control operations, was attacked by small-arms fire in Taji, Iraq.
---
Sister says slain soldier died doing what he loved
By David Hammer
The Associated Press
NORTH LITTLE ROCK, Ark. — It was appropriate that National Guard medic Sgt. Russell Collier was unarmed and tending to a fallen comrade when he was killed in Iraq, his sister said.
"He died doing what he loved and if he had to die, he would have wanted it this way," said Carolyn Pfaus, 39, of Conway, talking about an older brother she described as protective.
While on patrol near Baghdad on Sunday, Collier, 48, became the 14th Arkansan and the 19th member of the 39th Infantry Brigade killed in combat in Iraq since the war began, Capt. Kristine Munn said Tuesday.
When Sgt. Christopher Potts, a member of Collier's brigade from Tiverton, R.I., was hit by small-arms fire, Collier handed his rifle to another soldier and ran to Potts' side, with only his medic's bag in tow, Pfaus said. He was killed before he got to Potts.
Pfaus said she revered Collier's lifelong dedication to the military, savored his cooking and admired his skills as a father of two grown children in North Carolina, Mary Virginia and Wayne, and 9-year-old Hunter, who lives with Collier's wife, Rocky, in Harrison, Ark.
Collier and Pfaus grew up in a military family and followed their late father as he served on Army bases around the world. Collier was born in Crossett and joined the Army as soon as he graduated from high school in Wuerzburg, Germany, in 1975.
He later transferred to the Navy, and after a short time out of the military, joined the Arkansas National Guard in 1999. He had 18 years of service and was planning on retiring next year, after his tour in Iraq was to end in March.
But Collier wasn't really cut out for retirement anyway, Pfaus said.
"He didn't like the civilian life much," Pfaus said. "The military was all he'd ever known."
That made it hard for Pfaus to blame the military for Collier's death, even though she was angry and questioned why the United States was pursuing the war in Iraq.
"I'm a little angry, of course. Part of me says, 'Why do we have to have it?' and I want to lash out, but I have to support the war," she said. Later she added: "I don't have to necessarily agree with it, but our country is based on fighting for weaker people and I'd never say anything against it."
Collier enjoyed cooking, art and music, but otherwise had few interests beyond the military, Pfaus said. He worked at a factory in Harrison and had just received his emergency medical technician license before he was called up to Iraq with the 39th Infantry Brigade in April.
---
Harrison soldier bestowed with medals at funeral
The Associated Press
HARRISON, Ark. — The widow of an Arkansas Army National Guard soldier killed in Iraq received three medals Tuesday at his funeral.
National Guard officials presented Sgt. Russell Lee Collier's wife, Veronica, with three medals for her husband for her husband. A Distinguished Service Medal and a Purple Heart were signed by President Bush, and an Arkansas Distinguished Service Medal came from Gov. Mike Huckabee.
Collier, 48, a medic who had served 18 years in the Army, Navy and National Guard, lived in Harrison and was preparing to retire in the next two years.
He was killed Oct. 3 when he ran to the aid of Sgt. Chris Potts of Tiverton, R.I., who had been hit by small-arms fire near Baghdad. Collier had left his rifle behind in exchange for his medical bag, but he was shot just as he got to Potts.
Following a memorial service at Eagle Heights Baptist Church in Harrison, Collier was buried at National Cemetery at Springfield, Mo.
"Our paths crossed today with a real American hero who laid down his life for a friend," pastor Tommy Turner said. "We all in this country owe him a debt we cannot repay."
Local banks are taking donations for a college scholarship fund for Collier's 9-year-old son, Hunter.
---
Fort Hood honors sgt. who died in Iraq
The Associated Press
HARRISON, Ark. — A health clinic at Fort Hood, Texas, has been named in honor of an Arkansas National Guard soldier from Harrison who died while serving in Iraq in 2004.
Army Sgt. Russell "Doc" Collier, a combat medic, was remembered during a ceremony Nov. 23 at Fort Hood, where he had trained with the 39th Infantry Brigade before his deployment to Iraq.
Retired Maj. Gen. Ron Chastain, the former adjutant general of the Arkansas National Guard, said Collier "demonstrated the Warrior Ethos" though his actions on Oct. 3, 2004, when military officials say he tried to save a fellow soldier who had been wounded by small-arms fire and was shot himself. Both soldiers died.
Collier was posthumously awarded the Silver Star and Purple Heart.