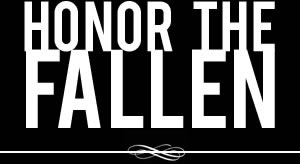 Honoring those who fought and died in Operation Enduring Freedom, Operation Iraqi Freedom and Operation New Dawn
Search Our Database
Army Sgt. Schuyler B. Patch
Died February 24, 2009 Serving During Operation Enduring Freedom
---
25, of Owasso, Okla.; assigned to the 2nd Squadron, 106th Cavalry Regiment, 33rd Infantry Brigade Combat Team, Illinois National Guard, Kewanee, Ill.; died Feb. 24 in Kandahar, Afghanistan, of wounds sustained when an improvised explosive device detonated near his vehicle. Also killed were Capt. Brian M. Bunting, Sgt. Scott B. Stream and Sgt. Daniel J. Thompson.
---
2 Illinois guardsmen killed in Afghanistan
The Associated Press
SPRINGFIELD, Ill. — One of the two members of the Illinois Army National Guard killed this week in Afghanistan has been promoted posthumously, officials said Thursday.
Spc. Schuyler Patch, 25, was killed alongside Sgt. Scott Stream, 39, when their vehicle struck a roadside bomb in Kandahar, Afghanistan, on Tuesday.
Patch, of Galva in northwestern Illinois, has been promoted to sergeant, said Guard spokesman Maj. Brad Leighton. Patch was on his second deployment.
The two men were assisting Afghan National Security Forces on patrol when the bomb exploded. Two other military members and one Afghan civilian were killed, officials said.
Stream, of east central Mattoon, was on his third deployment. He enlisted with the Illinois Guard in 2000 and was assigned to the 130th Infantry, based in Effingham. He left behind a wife, Rasa Stream, and two children.
"Words cannot describe how our family is feeling after the loss of our hero," Rasa Stream said in a statement issued by the Guard. "He was an amazing father, husband and son who made ultimate sacrifice for the country he loved."
Patch graduated from Wethersfield High School in Kewanee in 2002 and the same year served seven months in Iraq. He was deployed to Afghanistan in December as part of the Illinois National Guard's largest troop deployment since World War II.
Stream and Patch are the state's 22nd and 23rd casualties in Iraq and Afghanistan.
Information on funeral arrangements was not immediately available.
---
Dedicated guardsman remembered for love of the outdoors
The Associated Press
Sgt. Schuyler B. Patch was known as very outgoing. "He would talk to anybody," said Julie Morland, Patch's aunt. "He was very lovable and affectionate. Every time I'd see him, he'd give a hug or a kiss on the cheek and ask how I was doing."
Patch, 25, of Galva, Okla., was killed Feb. 24 by a roadside bomb in Kandahar. He was a 2002 high school graduate and was assigned to Kewanee, Ill.
Morland said Patch was "very outdoorsy."
"He loved fishing and hunting and did a lot of that with his dad," she said.
Patch enlisted in the Oklahoma National Guard in March 2005, then transferred to the Illinois Army National Guard in November 2007. He was on his second deployment to Afghanistan.
"We are all very proud of him for even going over the first time and then volunteering to go over," Morland said. "It takes a special person to even join the Guard in the first place. To go there and fight as a volunteer, it takes a special person."
Patch is survived by his parents, John and Amy.
"He heard freedom's call. He paid freedom's price, so that we all might enjoy the benefits of freedom," said Capt. Jon Prain.