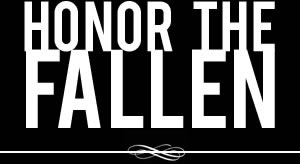 Honoring those who fought and died in Operation Enduring Freedom, Operation Iraqi Freedom and Operation New Dawn
Search Our Database
Army Sgt. Scott B. Stream
Died February 24, 2009 Serving During Operation Enduring Freedom
---
39, of Mattoon, Ill.; assigned to the 2nd Battalion, 130th Infantry Regiment, 33rd Infantry Brigade Combat Team, Illinois National Guard, Effingham, Ill.; died Feb. 24 in Kandahar, Afghanistan, of wounds sustained when an improvised explosive device detonated near his vehicle. Also killed were Capt. Brian M. Bunting, Sgt. Schuyler B. Patch and Sgt Daniel J. Thompson.
---
2 Illinois guardsmen killed in Afghanistan
The Associated Press
SPRINGFIELD, Ill. — One of the two members of the Illinois Army National Guard killed this week in Afghanistan has been promoted posthumously, officials said Thursday.
Spc. Schuyler Patch, 25, was killed alongside Sgt. Scott Stream, 39, when their vehicle struck a roadside bomb in Kandahar, Afghanistan, on Tuesday.
Patch, of Galva in northwestern Illinois, has been promoted to sergeant, said Guard spokesman Maj. Brad Leighton. Patch was on his second deployment.
The two men were assisting Afghan National Security Forces on patrol when the bomb exploded. Two other military members and one Afghan civilian were killed, officials said.
Stream, of east central Mattoon, was on his third deployment. He enlisted with the Illinois Guard in 2000 and was assigned to the 130th Infantry, based in Effingham. He left behind a wife, Rasa Stream, and two children.
"Words cannot describe how our family is feeling after the loss of our hero," Rasa Stream said in a statement issued by the Guard. "He was an amazing father, husband and son who made ultimate sacrifice for the country he loved."
Patch graduated from Wethersfield High School in Kewanee in 2002 and the same year served seven months in Iraq. He was deployed to Afghanistan in December as part of the Illinois National Guard's largest troop deployment since World War II.
Stream and Patch are the state's 22nd and 23rd casualties in Iraq and Afghanistan.
Information on funeral arrangements was not immediately available.
---
Fallen sergeant was a thoughtful family man
The Associated Press
When Scott B. Stream wasn't deployed, he worked as an electrician or buried himself in a book or his thoughts.
"He had a huge brain and a huge soul," childhood friend Mary Wilt said. "When he had free time, he thought. He just thought about things, and then he wrote about them."
Stream, 39, of Mattoon, Ill., was killed Feb. 24 by a roadside bomb in Kandahar. He was assigned to Effingham, Ill.
His mother, Gayle Stream, proudly described him as "artsy-fartsy," his military bravery tempered by a willingness to play with his girls and let them give him a makeover.
He deployed to Afghanistan in the fall on the day his youngest daughter started kindergarten, but he made sure he was able to drop her off that morning. He was on his third deployment in the past six years — the first had been to Germany the second to Iraq.
He graduated from Davis County High School in Bloomfield, Iowa, in 1987 and then continued his education at Drake University in 1989. He also attended Lake Land College in 2008, where he was on the President's List.
He is survived by his wife, wife, Rasa, and two daughters, ages 5 and 16.