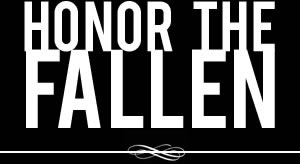 Honoring those who fought and died in Operation Enduring Freedom, Operation Iraqi Freedom and Operation New Dawn
Search Our Database
Army Sgt. Scott C. Rose
Died November 7, 2003 Serving During Operation Iraqi Freedom
---
30, of Fayetteville, N.C.; assigned to 5th Battalion, 101st Aviation Regiment, 101st Airborne Division (Air Assault), based in Fort Campbell, Ky.; killed Nov. 7 when a UH-60 Black Hawk helicopter was shot down in Tikrit, Iraq.
---
Soldier killed in Iraq remembered in Vermont
Associated Press
SPRINGFIELD, Vt. — Army Staff Sgt. Scott Rose told his wife Michele last year that if he were killed in Iraq he wanted his funeral to be held at St. Mary's Catholic Church in her hometown.
On Nov. 22 Rose, who was killed when the helicopter he was in went down near Tikrit, Iraq, got his wish.
The Rev. Peter Williams recalls Rose was struck by the church and its community when he and his wife visited last Christmas.
There was something about the church, with its stained glass windows honoring the saints, and its vaulted painted ceiling, overlooking the Black River and downtown Springfield, that spoke to Rose, who was born in Massachusetts and grew up in North Carolina.
Or maybe it was that the church's previous priest was a retired military chaplain.
Williams said the couple, who met at North Carolina State University and were married in Mendon in 1996, often came to Vermont.
Michele Basso Rose and her parents don't belong to St. Mary's Church, but her husband and his family were devout Catholics, so the pair went to Christmas Mass, Williams said outside the church before the requiem Mass.
Strangers held flags as the coffin was carried to the church by soldiers from Fort Drum, N.Y., marching into the church with tiny steps.
And strangers cried, moved by the tragedy of a soldier dying in a distant war, and leaving behind a baby daughter he had never met.
Rose was honored on a bright sunny and mild November morning, hundreds of miles from his parents' home in North Carolina, and thousands of miles from Tikrit, Iraq, where the 30-year-old Army sergeant died when his Black Hawk helicopter exploded and fell to the ground, killing all six GIs aboard.
Sgt. Rose's father, retired Lt. Col. Alfred F. Rose, who wore his Army uniform for his son's funeral, accompanied his wife, daughter and daughter-in-law.
After the Mass, family and friends stood silently on the steps of the church, as a final military farewell was held and the Army presented boxes holding his Purple Heart and his Silver Star to the widow.
Shots were fired into the air, making babies cry, and the American flag covering his maple casket was folded with careful precision by an honor guard from the 10th Mountain Division, based at Fort Drum.
---
Soldier dies in helicopter crash
FAYETTEVILLE, N.C. — A soldier reportedly from Cumberland County was one of six people who died when a helicopter was shot down Friday in Tikrit, Iraq, the Department of Defense said on Sunday.
Sgt. Scott C. Rose was a member of the 101st Airborne Division, based in Fort Campbell, Ky. Rose was 30. The 101st is part of the 18th Airborne Corps, which has its headquarters at Fort Bragg.
Rose's hometown wasn't released by the Army, but a press release from Fort Campbell said he was a native of Massachusetts. The Defense Department said in a release on Sunday that Rose was from Fayetteville.
Rose had been in Iraq since spring. He never held is baby girl, born July 31. The closest he got was watching Meghan Louise through a computer monitor. His wife, Michele, and father-in-law had hooked up a Web camer so that Rose could watch her fussing and cooing from Rose's home in Fort Campbell.
He was good at his job, said his father, retired Lt. Col. Alfred "Butch" Rose, who lives in Fayetteville.
"I could not be more proud of a son," his father said. "There was no way, when I looked at what he did, I could not have done what he did. He was better than me."
Rose was looking forward to his next assignment: teaching other crew chiefs stateside in Fort Eustis, Va., where he could be near his wife and daughter.
Rose and his wife met at North Carolina State University, said Paula Basso, Rose's mother-in-law, in a phone interview from her home in Vermont.
She said Michele, who was from Vermont, had found a perfect Southern gentleman. Rose was friendly, thoughtful and quiet, Basso said.
Michele, contacted in Tennessee, had no comment.
The Black Hawk was apparently shot down by insurgents. A total of six soldiers, including two from the Department of the Army headquarters at the Pentagon, were killed.
An investigation was under way Sunday to determine whether mechanical failure or hostile fire caused the crash, but several officers believed the Black Hawk was shot down.
Tikrit is Saddam Hussein's hometown. The Black Hawk's crash underscores the danger American troops face in Iraq, especially in areas north and west of Baghdad dominated by Sunni Muslim Arabs. Anti-American sentiments are strong in the "Sunni Triangle," and attacks against coalition forces have recently intensified.
— Associated Press