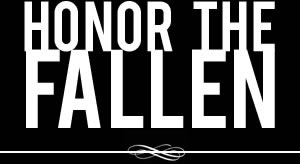 Honoring those who fought and died in Operation Enduring Freedom, Operation Iraqi Freedom and Operation New Dawn
Search Our Database
Army Sgt. Sean M. Collins
Died December 12, 2010 Serving During Operation Enduring Freedom
---
25, of Ewa Beach, Hawaii; assigned to 2nd Battalion, 502nd Infantry Regiment, 2nd Brigade Combat Team, 101st Airborne Division (Air Assault), Fort Campbell, Ky.; died Dec. 12 in Howz-e-Madad, Afghanistan, of wounds sustained when insurgents attacked his unit with an improvised explosive device. Also killed were Sgt. Willie A. McLawhorn Jr., Cpl. Patrick D. Deans, Cpl. Kenneth E. Necochea Jr., Cpl. Derek T. Simonetta and Cpl. Jorge E. Villacis.
---
Afghan blast that killed 6 leveled building
The Associated Press
FORT CAMPBELL, Ky. — A suicide bomb attack that killed six American soldiers in Afghanistan used enough explosives to bring down the building the soldiers were in, their commander said Tuesday.
The soldiers were all from the 101st Airborne Division based at Fort Campbell, Ky. The division's commander, Maj. Gen. John Campbell, said during a videoconference from Afghanistan that 11 soldiers were wounded in the Sunday attack but many were able to return to duty.
Campbell said the attack vehicle, which officials in Afghanistan said was a minibus, was loaded with an estimated 1,000 pounds of explosives. He said the vehicle got past an Afghan security point near a joint NATO-Afghan outpost, hit a mud wall and then exploded just outside the building, which collapsed on top of the soldiers. He didn't describe the type of building they were in.
He said the outpost was in the Zhari district of Kandahar province, the Taliban's homeland and where the military has launched offensives to clear out insurgents this year.
"This was an area that we had gone through, and they were continuing to clear it. I don't think they were completely done with the clearance," he said. The soldiers were living together with Afghans in the outpost, he said.
The Department of Defense named the men as Sgt. Sean M. Collins, 25, of Ewa Beach, Hawaii; Sgt. Willie A. McLawhorn Jr., 23, of Conway, N.C.; Cpl. Patrick D. Deans, 22, of Orlando, Fla.; Cpl. Kenneth E. Necochea Jr., 21, of San Diego; Cpl. Derek T. Simonetta, 21, of Redwood City, Calif.; and Cpl. Jorge E. Villacis, 24, of Sunrise, Fla.
The soldiers were all members of Company B., 2nd Battalion, 502nd Infantry Regiment, 2nd Brigade Combat Team.
NATO spokesman Brig. Gen. Josef Blotz said Monday several suspects had been arrested in Afghanistan for the bombing.
Campbell stressed that the Afghans at the security point did attempt to stop the vehicle, but he couldn't provide details as the investigation was continuing. He was also not sure whether the attackers used Afghan security uniforms, a tactic that has been used in other attacks on NATO bases.
Fort Campbell has lost 104 soldiers this year in Afghanistan, where the division has fielded fighters in some of the country's most violent regions.
"Our sincere condolences go out to families and communities at Fort Campbell and we will keep the families in our thoughts and prayers," he said.
The attack came less than a month after six Fort Campbell solders were shot and killed by a lone gunman from the Afghan Border Police during a training mission in Nangahar province.
It also came just days ahead of a major White House review of its Afghan strategy, following President Barack Obama's decision last year to send 30,000 reinforcements in a bid to reverse gains by the Taliban since they were ousted from power in the 2001 U.S.-led invasion.
Campbell said insurgents were trying to find new ways to get past security and hit coalition forces.
"The insurgents are going to try to take advantage of this seam and sneak people on, so we are really looking hard at force protection and how they inspect people coming on and off combat outposts," Campbell said.
He said despite the recent high casualties, morale remains high among the division's soldiers.
"We can't let the enemy drive a wedge between our forces and the Afghan security forces," he said.