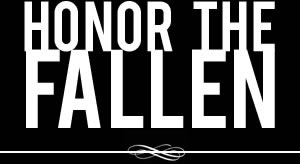 Honoring those who fought and died in Operation Enduring Freedom, Operation Iraqi Freedom and Operation New Dawn
Search Our Database
Army Sgt. Sean P. Fennerty
Died January 20, 2007 Serving During Operation Iraqi Freedom
---
25, of Corvallis, Ore.; assigned to the 3rd Battalion, 509th Infantry (Airborne), 4th Brigade Combat Team, 25th Infantry Division, Fort Richardson, Alaska; died Jan. 20 in Karma, Iraq, of wounds sustained when an improvised explosive device detonated near his Humvee.
* * * * *
Soldier remembered as loyal to comrades, heritage and faith
PORTLAND, Ore. — An Oregon soldier killed in Iraq was remembered Saturday as a young man loyal to his comrades, his friends and his Roman Catholic faith.
Army Sgt. Sean Patrick Fennerty was killed Jan. 20 in Anbar province while riding in a military vehicle that struck a roadside bomb.
Hundreds of his friends gathered to honor and mourn Fennerty at his funeral Mass on Saturday at the Knight Center of Jesuit High School in Beaverton.
Brig. Gen. Gregg Martin, commander of the Army Corps of Engineers, Northwestern Division, represented the Army chief of staff in awarding a Purple Heart and a Bronze Star to Fennerty posthumously at the funeral.
Gov. Ted Kulongoski, who tries to attend all the funerals of soldiers from the state, spoke of a young man "in whose hands I would confidently place the future of Oregon."
He was "the son every parent wants, the student every teacher wants, the soldier every commanding officer wants," Kulongoski said, comparing Fennerty to St. Patrick, who faced fear with confidence. The governor also recited the prayer of St. Ignatius of Loyola, who founded the Jesuits.
Fennerty, 25, was the son of a physician and a teacher who decided to enlist in the Army. He was steered to Officer Candidate School, but he chose to be an enlisted man.
He was remembered as fiercely loyal to his fellow Airborne soldiers and to his country, and to his Irish heritage and strong Catholic faith.
The Oregon State University graduate was born July 2, 1981, at a Navy hospital in San Diego, while his father was on active duty in the Navy. He was the second of four children. His family lived in Tucson, Ariz., during his childhood and moved to Portland when he was 12.
His younger brother, Conor Fennerty, told of a brother who lived "la dolce vita," loving food and drink, and making impulse purchases at the grocery store. And he told of a proud Catholic who loved the Army's pomp and ceremony.
"He was not a saint, but what we should all aspire to be," Conor Fennerty said.
His younger sister, Colleen Fennerty, told of a brother who loved "chick flicks," who took 30 minutes to wake up, who gave big bear hugs and giant grins. His older sister, Kelly Fennerty, told of her distress at learning he had joined the Army.
His mother, Maureen Fennerty, told of a son who loved Harry Potter books and cried easily — a simple man who was "so proud to be a soldier."