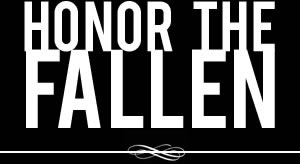 Honoring those who fought and died in Operation Enduring Freedom, Operation Iraqi Freedom and Operation New Dawn
Search Our Database
Army Sgt. Shin W. Kim
Died June 28, 2007 Serving During Operation Iraqi Freedom
---
23, of Fullerton, Calif.; assigned to 2nd Battalion, 12th Infantry Regiment, 2nd Brigade Combat Team, 2nd Infantry Division, Fort Carson, Colo.; died June 28 of wounds sustained when his unit was attacked in Balad by insurgents using improvised explosive devices. Also killed were Sgt. Michael J. Martinez, Sgt. Giann C. Joya Mendoza, Spc. Dustin L. Workman II and Pfc. Cory F. Hiltz.
---
Fullerton soldier dies in Baghdad attack
The Associated Press
LOS ANGELES — During two weeks of home leave from Iraq in February, Army Sgt. Shinwoo Kim surrounded himself with friends and relatives, binged on junk food and traveled to Las Vegas.
The combat medic from Fullerton, however, couldn't leave Iraq completely behind. Before returning to the battlefield, he visited a memorial to Iraq's dead on a Santa Monica beach and left the name of a fallen friend on one cross in the precise rows of crosses.
"It was like something he just had to do," said his girlfriend Tammy Cho.
Shinwoo, 23, was among five soldiers killed in a June 28 Baghdad attack. Last weekend, it was his family's turn to pay tribute to him at the memorial, known as Arlington West.
"We know he's gone. But I guess we haven't fully accepted it," said his sister Shinae, 27. "My mom and dad are having a difficult time coping. We all are. Shinwoo was the baby. My mom never stopped calling him her baby."
The family keeps a shrine with his picture and combat awards in their living room, and a certificate granting the South Korean native posthumous U.S. citizenship.
Kim's parents, Yoo Buk and Kum Ok Kim, emigrated from South Korea with their three children 20 years ago. They said they didn't want their son to enlist in the Army.
But he was moved to enlist by the Sept. 11 terrorist attacks.
"He kept newspaper stories about the attacks and terrorism," his brother Josh, 31, said. "We didn't want him to join, but after he did we all supported him."
Kum King, with Josh translating, said if she spoke better English she would have demanded the recruiter tear up her son's enlistment contract.
He volunteered to be a medic because he wanted to help people, not hurt them, Cho said.
Kim served in South Korea for a year before deploying to Iraq. He came home on leave in 2006 and thought he was to be permanently assigned to Fort Carson, Colo. He was ordered back to Iraq soon after.
Josh Kim said his brother did not die immediately from the attack. A doctor in Iraq held a telephone to Kim's ear as his family bid the unconscious soldier goodbye from their Fullerton home.