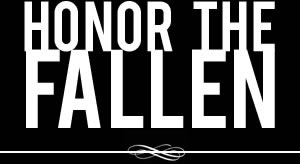 Honoring those who fought and died in Operation Enduring Freedom, Operation Iraqi Freedom and Operation New Dawn
Search Our Database
Army Sgt. Stephen R. Sherman
Died February 3, 2005 Serving During Operation Iraqi Freedom
---
27, of Neptune, N.J.; assigned to the 1st Battalion, 5th Infantry Regiment, 25th Infantry Division (Stryker Brigade Combat Team), Fort Lewis, Wash.; killed Feb. 3 when an improvised explosive device detonated near his vehicle in Mosul, Iraq.
---
Slain soldier had survived mess-tent attack
Associated Press
FORT LEWIS, Wash. — A Stryker Brigade soldier from Fort Lewis who survived a December mess-tent bombing in Iraq has died near Mosul.
Sgt. Stephen Sherman, 27, died Thursday when a roadside bomb exploded as his Stryker rolled past, U.S. military officials said. Sherman was riding in a convoy south of the city at about 2 a.m. Iraq time when the explosion occurred.
Sherman, from Neptune, N.J., was with the 1st Battalion, 5th Infantry Regiment, which is part of the Fort Lewis-based 1st Brigade, 25th Infantry Division. He's the 17th brigade soldier to be killed since the unit deployed to Iraq in October, and the 44th Fort Lewis-based soldier to die in the war.
Twenty-two people, including six from the brigade, died when a suicide bomber attacked a mess tent at Forward Operating Base Marez on Dec. 22.
"Our family is deeply saddened, and our hearts are heavy," Sherman's family said in a statement released by the Army at Fort Monmouth, N.J. "Stephen was a great son, grandson, brother, nephew, cousin, and a dedicated soldier who was devoted to making the world a better place."
Sherman, the eldest of four children, "was everything you would expect of a good American boy," former neighbor Frank Walsh told The Star-Ledger (N.J.) newspaper.
"He was thoughtful, considerate, kind. Just the nicest young man. During the (snow) storms, he would come over and clear out a path for me or help me clear the driveway. He would never take anything. Not a cent."
Sherman graduated from the University of Oregon in 2001 with a degree in business administration, and had spent a semester as an exchange student in Australia. He also worked for a time as manager of a rental-car agency in the Cayman Islands.
Sherman joined the Army in April 2003. He was trained as a nuclear, biological and chemical operations specialist before joining Fort Lewis' Stryker Brigade.
"He died fighting for what he believed in, and our entire family is proud of his service," his family said. "We will always remember Stephen as a hero. He will forever be missed by his family and by his many friends."
Sherman is survived by his mother, Bernadette Sherman of Neptune; his father, Richard W. Sherman of Great Falls, Va.; two brothers and a sister.