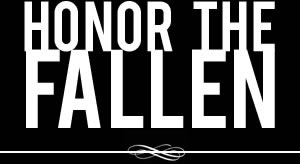 Honoring those who fought and died in Operation Enduring Freedom, Operation Iraqi Freedom and Operation New Dawn
Search Our Database
Army Sgt. Steven J. Deluzio
Died August 22, 2010 Serving During Operation Enduring Freedom
---
25, of South Glastonbury, Conn.; assigned to 172nd Infantry Regiment, 86th Infantry Brigade Combat Team, Jericho, Vt.; died Aug. 22 in the Jalil District of Paktya province, Afghanistan, of wounds sustained when insurgents attacked his unit with small arms and rocket-propelled grenade fire. Also killed was Army Sgt. Tristan H. Southworth.
---
Vt. Guard mourns soldiers killed in Afghanistan
By Sam Hemingway
Burlington (Vt.) Free Press
COLCHESTER, Vt. — The deaths of two Vermont Army National Guard soldiers during an Aug. 22 firefight with insurgents in eastern Afghanistan underscores the seriousness of the mission that confronts the Guard, a grim-faced Maj. Gen. Michael Dubie said.
"This is a tough time in Afghanistan for our brigade," Dubie said during a news conference at Camp Johnson in Colchester, where he confirmed the deaths of Sgt. Tristan H. Southworth, 21, of Walden and Sgt. Steven J. Deluzio, 25, of South Glastonbury, Conn. "We've drawn a tough assignment."
Dubie said he met with Southworth's parents, Michael and Julie Southworth, on Aug. 24 to express his condolences. Southworth was the oldest of three brothers in the family. Dubie became emotional when asked how the Southworth family was doing.
"I can't really say," Dubie answered, his eyes watering. He then stood silently before reporters and clicking cameras for a few moments before he departed the room.
The deaths are the second and third the Guard has suffered this year, as its yearlong deployment of 1,500 soldiers enters its ninth month. Only one other time, in 2004 in Iraq, has the Guard lost two soldiers on the same day.
Insurgent attack
Dubie said he does not yet have full accounts of the soldiers' deaths.
He said they were part of two platoons made up of Afghan border police and members of the Guard's 3rd Company, 172nd Infantry, 86th Infantry Brigade Combat Team, based in Jericho. The troops were out on a patrol in a mountainous area in Paktya province, near the Pakistan border.
"There was an operation to advance in an area of known insurgents," Dubie said. "They came under attack from a quite large number of insurgents, and that's where both of our Vermonters were killed."
Dubie said the firefight lasted about two hours. He said he was told Southworth was killed while trying to rescue another soldier.
"Sergeant Southworth, it is reported, was trying to extricate another soldier when he was mortally wounded," Dubie said. "There are preliminary reports of actions including Sergeant Southworth that reflect great credit on himself and the unit for courage under fire."
To honor his valor, the Army posthumously promoted Southworth from specialist to sergeant, Guard spokesman Lt. Col. Lloyd Goodrow said.
Dubie said he did not know many details about the circumstances of Deluzio's death. Deluzio, 25, was a one-time student of Norwich University in Northfield who joined the Vermont Guard in 2004 and served in Ramadi, Iraq, in 2006 as part of Task Force Saber.
"He's an example of someone who, instead of joining a unit closer to home, once he joined that unit, he stayed in that unit," Dubie said. "He's as much a member of the Vermont National Guard as I am."
A ceremony for the two fallen soldiers was held Aug. 23 at Bagram Air Force Base. Dubie said some 600 members of the 86th Infantry Brigade Combat Team attended the event. Nearly 1,500 Vermonters are in Afghanistan are a part of the deployment, the Vermont Guard's largest since World War II.
Dubie planned to visit Deluzio's parents in Connecticut on Aug. 25. In advance of Dubie's confirmation of Deluzio's death, Connecticut Gov. M. Jodi Rell ordered the state's flag and the American flag lowered to half-staff Aug. 24 to honor Deluzio.
Southworth and Deluzio are the 12th and 13th members of the Vermont National Guard killed in combat since the start of the wars in Afghanistan and Iraq. A 14th died of natural causes while deployed in Kuwait.
Dubie said he was "never prouder" of the Guard soldiers and their families for their resiliency during the Guard's ongoing mission in Afghanistan.
"It hurts us all; it pains us all," he said of the deaths of Southworth and Deluzio. "But the families need to know that we are ready for the mission, we're capable of the mission, and I think as they've talked with their loved ones, I'm sure their loved ones have expressed the fact that they want to finish the mission and then come home."
Deluzio leaves behind his parents, a fiancée and his brother, staff Sgt. Scott Deluzio, also a member of the 86th Infantry Brigade Combat Team as a member of Connecticut National Guard, who was returning home from Afghanistan, Dubie said.
"He's a hero, and he's the greatest son," said his father, Mark DeLuzio, his voice choking with emotion. "Two sons I have — the greatest you could ever ask for."