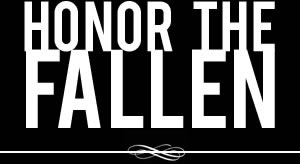 Honoring those who fought and died in Operation Enduring Freedom, Operation Iraqi Freedom and Operation New Dawn
Search Our Database
Army Sgt. Steven W. White
Died August 13, 2003 Serving During Operation Iraqi Freedom
---
29, of Lawton, Okla.; assigned to Headquarters and Headquarters Battery, 4th Battalion, 42nd Field Artillery Regiment, based at Fort Hood, Texas; killed when his M113 armored personnel carrier hit an antitank mine on Aug. 13 in Tikrit, Iraq.
---
East Texas soldier killed in Iraq mine explosion
Associated Press
FRUITVALE, Texas — A soldier from this East Texas town was killed this week in a land mine explosion in Iraq, military officials said.
Sgt. Steven Wayne White, a 29-year-old mechanic, died and another soldier suffered severe burns Aug. 13 when their armored troop carrier hit an anti-tank mine just outside Tikrit, Saddam Hussein's hometown.
White's family was notified of his death later that night. At least 60 Americans have been killed in Iraq since May 1, when President Bush declared major combat operations over.
"He would always want to come home and visit with classmates and see his family," his wife, Laniece, told the Tyler Morning Telegraph for Aug. 15 editions. "He was a simple man. It didn't take much to please him."
White, a Fruitvale High School graduate, was a nine-year Army veteran assigned to the 4th Infantry Division at Fort Hood. He re-enlisted in February for six more years and had been in Iraq for about four months.
The 4th Infantry Division is headquartered in Tikrit at what had been one of Saddam's main palaces.
Military officials say White and the burned soldier were traveling as part of a four-vehicle convoy when it struck the mine. Other details were not made public.
"Every time somebody mentions it, it starts to make me cry," Charles White, the soldier's father, told KLTV-TV. "I just broke down. It hit me hard."
Laniece White said her husband's body would be flown first to Maryland and then to Texas.
"It's something that I did try to prepare myself for," she said. "We did discuss funeral arrangements and things of that nature before he left because we knew what the possibilities were."
In addition to his wife, White is survived by four children ranging in age from 12 years to 16 months.
Fruitvale is about 60 miles east of Dallas and home to about 430 residents.