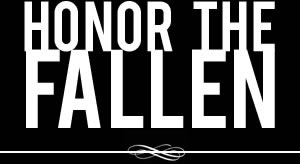 Honoring those who fought and died in Operation Enduring Freedom, Operation Iraqi Freedom and Operation New Dawn
Search Our Database
Army Sgt. Taft V. Williams
Died August 12, 2003 Serving During Operation Iraqi Freedom
---
29, of New Orleans; assigned to the 3rd Armored Cavalry Regiment, Fort Carson, Colo.; killed when his vehicle hit an improvised explosive device on Aug. 12 near Ramadi, Iraq.
---
'He was everything' — latest Fort Carson casualty remembered
Associated Press
FORT CARSON, Colo. — Friends and family members gathered Tuesday to remember Staff Sgt. Taft Williams, a Fort Carson mechanic who became the 14th soldier from the post to die in Iraq.
First Sgt. Kenneth Zimcosky said he had no problem relying on Williams to run the Maintenance Troop, Support Squadron, 3rd Armored Cavalry Regiment.
"He was everything anyone would every want in a soldier," Zimcosky said following the memorial.
Williams, 29, of New Orleans, died Aug. 12 when the convoy he was riding in to pick up parts in Baghdad was attacked. He was promoted to staff sergeant posthumously.
His wife, Ethelmay, is a soldier in 3rd Brigade Combat Team, also deployed to Iraq. The couple has a 15-month-old son, Jason.
The tribute to Williams included the same chilling symbols as other ceremonies at this post near Colorado Springs. The soldier's boots, rifle, dog tags and helmet were placed at the front of Soldier's Memorial Chapel. Bagpipers played "Amazing Grace," soldiers fired a three-shot volley and, finally, a trumpeter played "Taps."
Williams enlisted in fall 1993 and became a generator mechanic. He was stationed in Bosnia, and his first term with the 3rd Armored Regiment was in 1997. He returned last September.
Williams loved to talk about Cajun food, friends said, and his other passions included cars, racing, basketball and computers.
Spc. Keenan Beacham, who served with Williams for six years, remembered playfully wrestling with him and talking about cars.
"His smile and laugh kept many of us going," Beacham said. "He was a great friend of mine, a person I would take as a brother any day."
---
Fort Carson soldier's body expected home in New Orleans Aug. 15
Associated Press
NEW ORLEANS — The body of a Fort Carson, Colo., soldier who was killed in Iraq was expected to arrive at his Louisiana home Aug. 15, accompanied by his wife, a fellow soldier serving in Iraq.
Army Sgt. Taft V. Williams, 29, of New Orleans was killed Aug. 12 when his vehicle rolled over three pipe bombs while he was traveling in a convoy, the military said.
Williams, a 10-year Army veteran, served with the Support Squadron, 3rd Armored Cavalry Regiment, in Fort Carson. Williams was the 14th soldier from Fort Carson to die while serving in Iraq.
Family members said Williams' wife is also an Army sergeant serving in Iraq. They said the couple have a 1-year-old son and that Williams has a daughter who lives in Germany with her mother.
His sister, Tanya Ross, said Williams loved the Army and wouldn't have wanted to live his life any other way. He joined ROTC in high school and the Army after graduation.
"It was his choice, it was his decision, and we're glad we had the 29 years that we had with him," Ross said.
Williams' mother, Sylvin Williams, had put a straw wreath wrapped in yellow ribbon on her front door when her son shipped out to Iraq in April and now doesn't want to take it down, Ross said.
"She just didn't want to have to a put a black one up there," Ross said.
Sylvin Williams said she told her son she was worried about him going to Iraq but he eased her fears with stories about serving in Kuwait and Bosnia and coming home unscathed.
"He felt as though it was his job," Williams said. "As a mother, no, I didn't care for him to go."