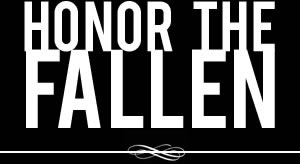 Honoring those who fought and died in Operation Enduring Freedom, Operation Iraqi Freedom and Operation New Dawn
Search Our Database
Army Sgt. Thomas C. Ray II
Died March 22, 2008 Serving During Operation Iraqi Freedom
---
40, of Weaverville, N.C.; assigned to the 1132nd Military Police Company, North Carolina Army National Guard, Rocky Mount, N.C.; died March 22 in Baghdad of wounds suffered when his vehicle encountered an improvised explosive device. Also killed were Spc. David S. Stelmat and Sgt. David B. Williams.
---
2 N.C. National Guard soldiers killed in Iraq
The Associated Press
RALEIGH, N.C. — Two soldiers from North Carolina assigned to a military police company that's part of the North Carolina Army National Guard were killed over the weekend when a roadside bomb struck their vehicle near Baghdad, Iraq, authorities said.
Killed Saturday were Thomas C. Ray, 40, of Weaverville and Sgt. David Williams, 26, of Tarboro, both with the N.C. Army National Guard and assigned to the 1132 Military Police Co., which is based in Rocky Mount.
Also killed was Spc. David S. Stelmat, 27, of Littleton, N.H. Stelmat was a member of the New Hampshire Army National Guard assigned to the 1132.
Ray joined the Navy in 1985 and served three years on active duty. He joined the N.C. Army National Guard in May 2006.
He is survived by his wife Linda Kay; daughter Sydney Paige; and mother, Ozelle M. Ray.
Ozelle Ray recalled how her son asked her to sign an early enlistment waiver so he could join the Navy.
"I'm incredibly proud of my son," she said in a statement provided by the Guard. "He gave his life doing what he wanted to do, and I can live with that."
Thomas, who was assigned to the 105th Military Police Battalion in Asheville, volunteered to join the 1132nd on its deployment to Iraq.
His wife said Ray hoped to make a difference in Iraq. "He wanted to save lives and bring back the younger guys," she said, describing him as "a loving husband and father who is irreplaceable and will be greatly missed."
Williams, who joined the N.C. Army National Guard in July 2003, was on his second tour of duty in Iraq. He is survived by his mother, Susan L. Williams, and sister, Mary Beth Williams.
Williams, whom family called Blake, "felt like he had a calling to serve," his sister said.
He was apprehensive at first about returning to Iraq, his mother said.
"After he met some of the people over there this time, he knew he needed to be there, he was making a difference," Susan Williams said.
The 1132 Military Police Co. mobilized in June 2007 with about 120 soldiers and is stationed in Baghdad. The company is scheduled to return to North Carolina this fall.