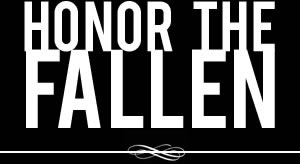 Honoring those who fought and died in Operation Enduring Freedom, Operation Iraqi Freedom and Operation New Dawn
Search Our Database
Army Sgt. Timothy C. Kiser
Died April 28, 2005 Serving During Operation Iraqi Freedom
---
37, of Tehama, Calif.; assigned to the 340th Forward Support Battalion, 40th Infantry Division, California Army National Guard, Red Bluff, Calif.; killed April 28 when an improvised explosive device detonated near his patrol in Riyhad, Iraq.
* * * * *
California soldier killed in Iraq bomb blast
Associated Press
SACRAMENTO, Calif. — Sgt. Timothy Craig Kiser has become the latest California casualty of the war in Iraq.
He was killed Thursday on a road near Kirkuk, Iraq, when a bomb buried beneath the roadway exploded under his Humvee, according to his brother, James.
Kiser's wife, Rhonda, described her husband as an optimist with a sense of humor.
"Kids always loved him because it was like having a great big friend," she said. "He loved to go down to the Delta and go tubing behind a boat," she said.
Kizer enjoyed joking with the Iraqi children, and loved to give them treats, she said.
"He forever had me sending bags of candy for the kids," she said.
Jennifer Krock, Kiser's former wife and mother of their teenage sons Austin and Jordan, said Kiser kept in close touch with the boys, who are now struggling with news of his death.
Kiser was born in Cincinnati, and his family moved to California in 1969. He grew up in Fremont.
After high school Kiser served in the Army for three years. He then worked as a truck driver and a real estate agent. He re-enlisted in the Army hoping to be a medic and train to become a physician's assistant, his wife said.
"He believed in what he was doing," said stepson Kyle Thompson of Redding.
Kiser reached Iraq on Jan. 2. He served as an explosives engineer and was promoted to the rank of sergeant last week, his wife said.